Other pages you may find of interest


Dubrovnik Cathedral
Croatia
Dubrovnik
Church of St. Francis
(Franciscan Church)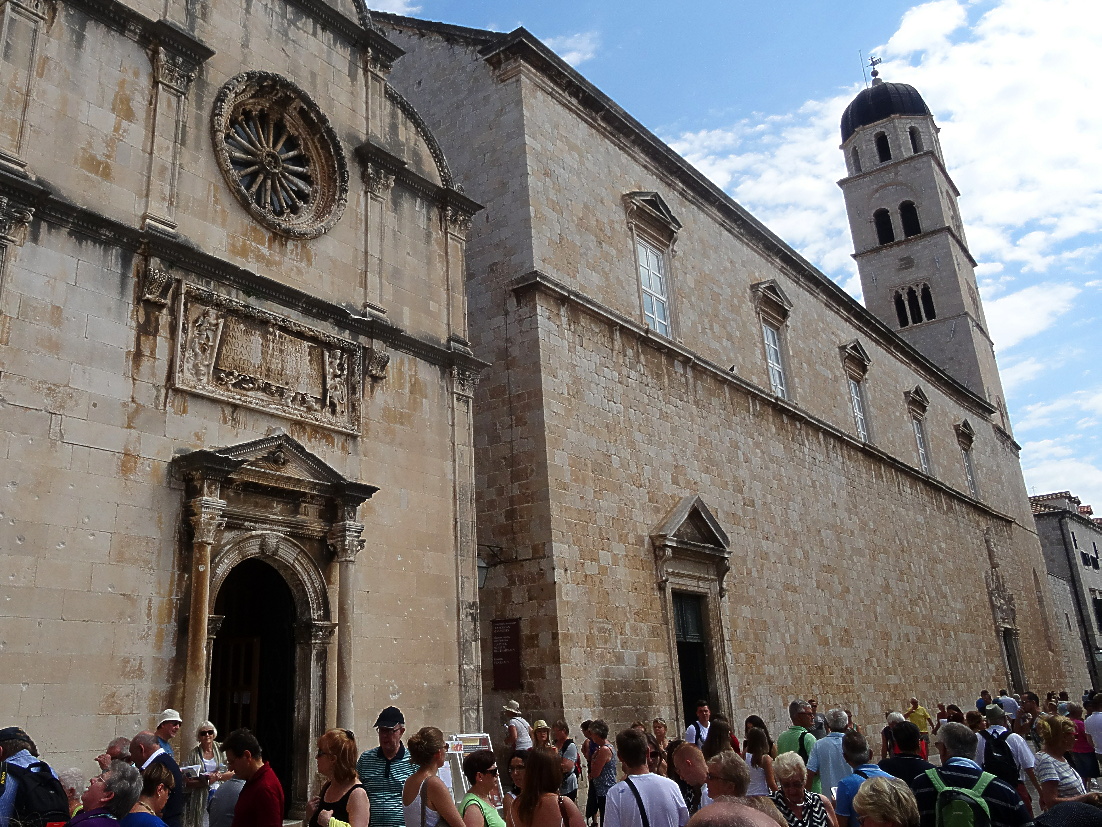 The Church of St Francis with its tall bell tower is part of a complex which also includes a monastery, library and a pharmacy. Located in the main street (Stradun) near the entrance gate, it dates back to the 14th century, although an earlier monastery existed just outside the gate in the 13th century. The church was destroyed in then rebuilt following the great earthquake of 1667.
On the façade running along the Stradun there are two doors. Above one of the doors there is a decorative portal which is the only external element from the pre 1667 church. This is in the Gothic style and dates from 1498. It contains a life sized Pieta (the Virgin Mary holding the body of Jesus on her knees) flanked by statues of St Jerome - who is holding a model of the original church - and St John the Baptist. On the top of the decorative gable is a statue of God the Father creator.
The interior of the church has a single nave and is in the Baroque style. It contains a marble pulpit which is from the original church. The main altar has a statue of the resurrected Christ between four twisted marble columns and dates from 1713. The church also contains five side altars which were sculpted between 1684 and 1696 by the Venetian Giuseppe Sardi. The altar of St. Francis with its decorations were painted in 1888 by the Croatian painter Celectin Medovic.
At the rear of the church is the cloister of the monastery. The monastery is in Romanesque style, and was built in 1360. It contains two cloisters with 120 columns, each with a different capital, and 12 pilasters, which surround a small garden containing a fountain. The library was added to the complex in the 17th century and contains over 20,000 books and 1200 valuable manuscripts. The library and the bell tower were damaged during the 1991 war and subsequently repaired. The pharmacy, which is the third oldest, and still functioning, pharmacy in the world, dates from 1317.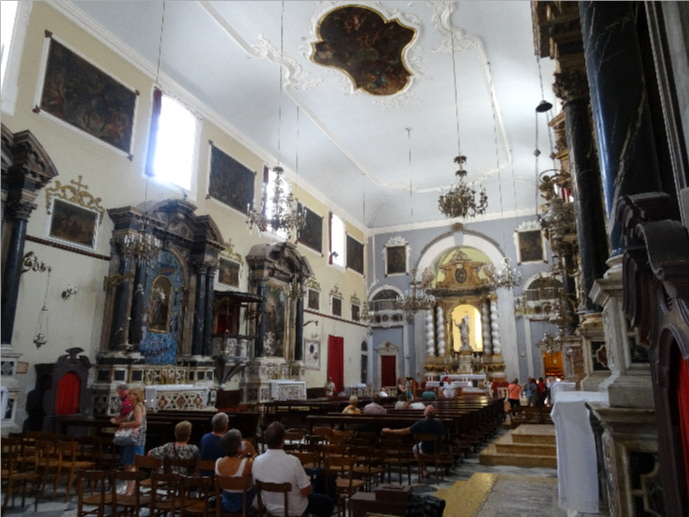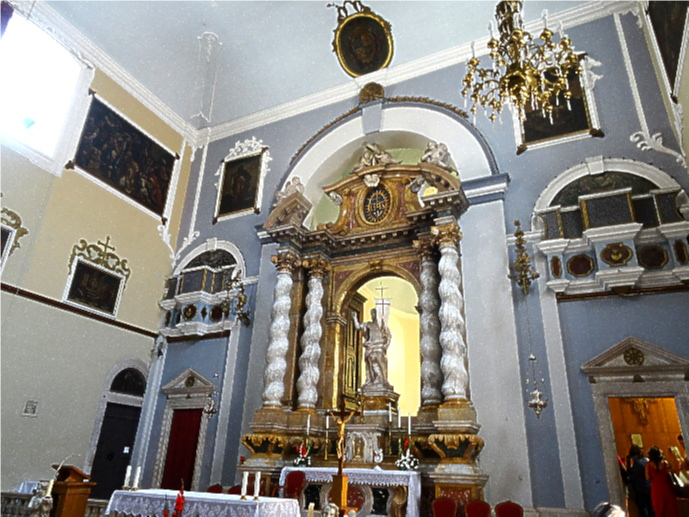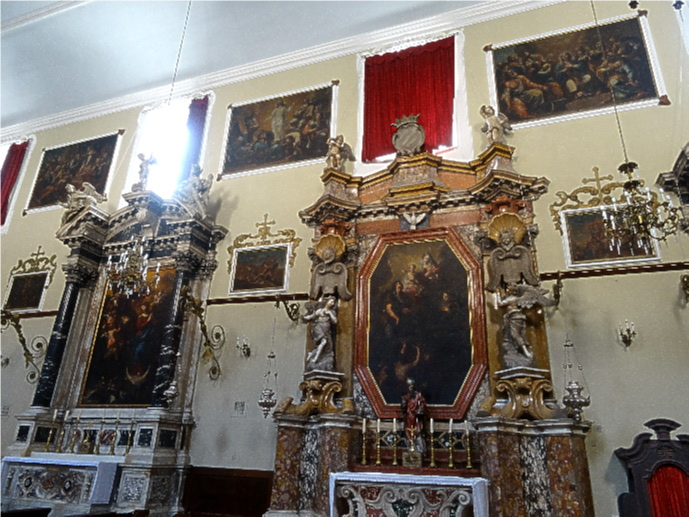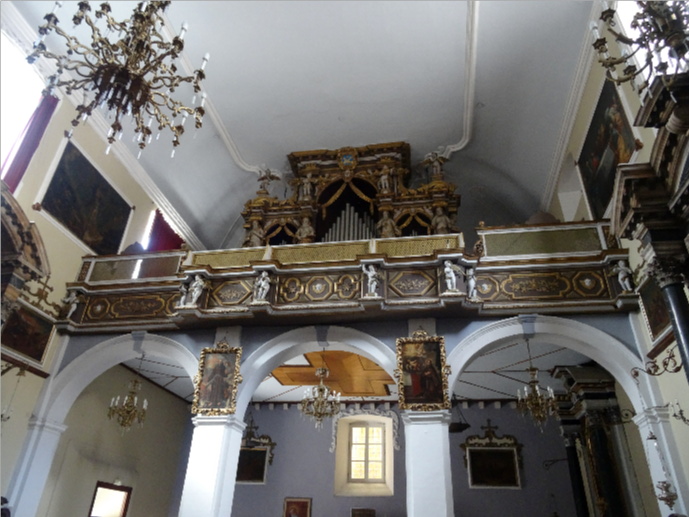 To see more photographs and take a virtual tour of the site click on the photoshow below.
---