Other pages you may find of interest



Kourion (Curium)

 
Cyprus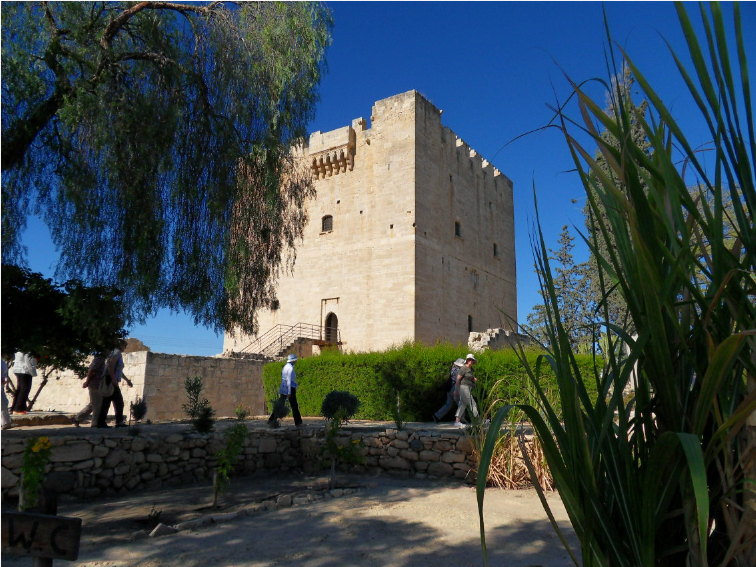 Located at the village of Kolossi, 11 kilometres from Limassol, Kolossi Castle is one of the most important medieval fortifications in Cyprus.
Built originally in 1210 by the Knights of the Order of Saint John of Jerusalem (Hospitallers) when the land around Kolossi was given to them by King Hugh I. It came into the possession of the Knights Templar in 1306 but after the Order of the Templars was abolished in 1313 by the order of Pope Clement, the castle reverted to the Hospitallers.
In 1310 the administration seat of the Knights of the Order of Saint John was transferred to Rhodes; however, the fortress remained the seat of Commanderie, which was their military administration, although the fortress was used mainly as a residence and for the administration for the control of the plantations used for the production of sugar and wine with the Commanderie of Kolossi giving its name to the traditional sweet Cypriot wine, which is known by the name of Commanderie.
In 1373 a number of raids by the Genoese and then between 1402 and 1426 by the Mamelukes from Egypt destroyed much of the building.
In 1454 it was rebuilt by the Order of the Hospitallers under the command of their Master Louis de Magnac - whose coat of arms can be seen with the coats of arms of the Kingdom of Cyprus in the eastern outer side of the tower which is an imposing square stone building, consisting of a single three-storey keep 16m long on the exterior and 13.5m on the inside, with a height of 21 metres with an attached rectangular enclosure or bailey approximately 30 by 40 metres.
The ground floor is divided into three parts which were probably used as storeroom. A stone staircase leads to the second floor where the kitchen was located while the third floor consisted of two large halls which was the accommodation of the Commander.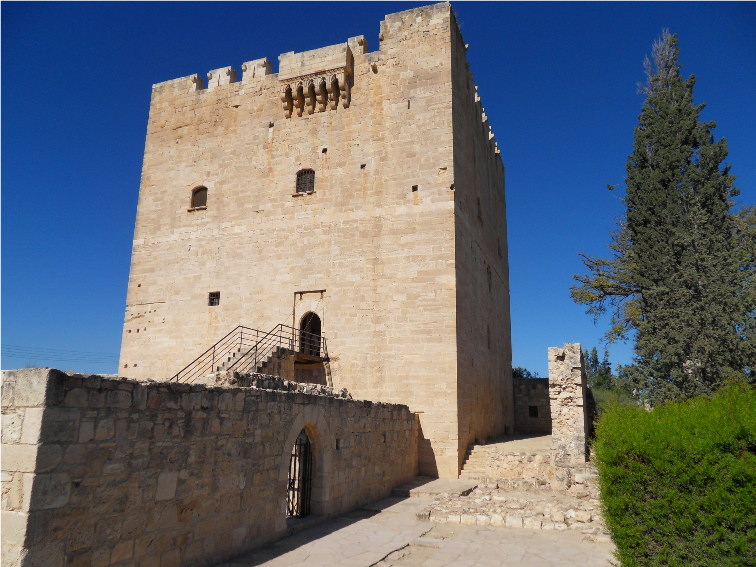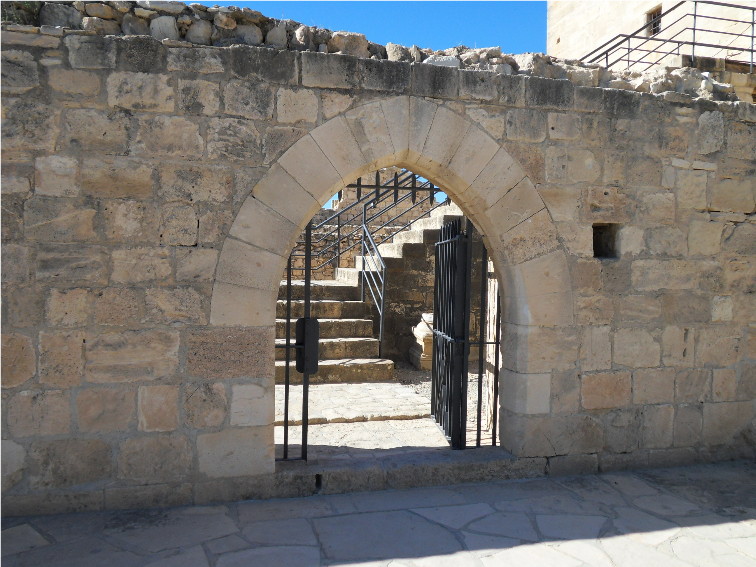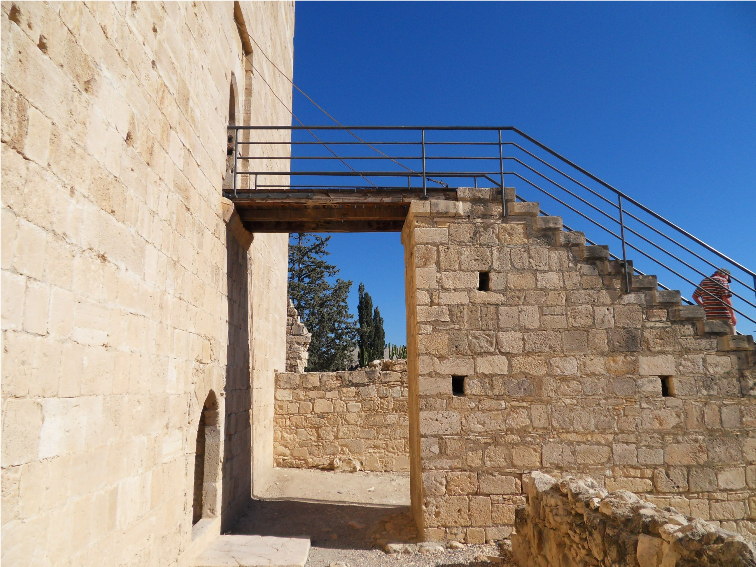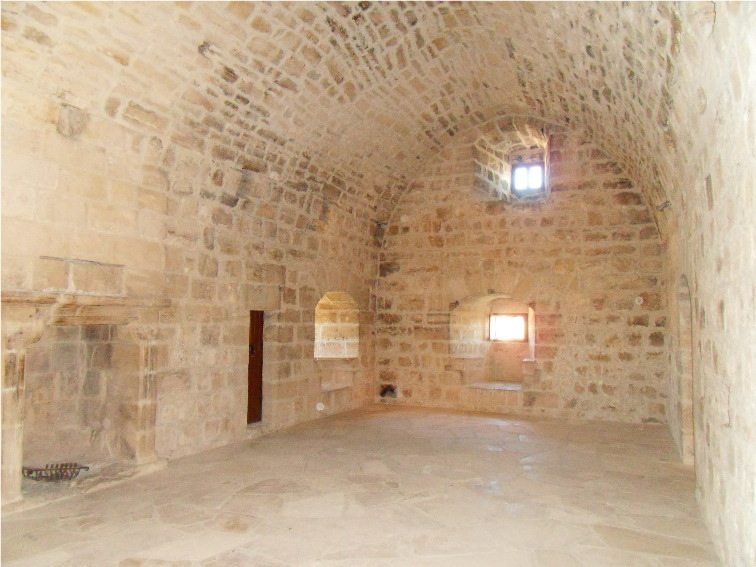 To see more photographs and take a virtual tour of the site click on the photoshow below.
---