Other pages you may find of interest

 

Sagrada Familia

 

Barcelona Cathedral
Spain
Barcelona
Park Güell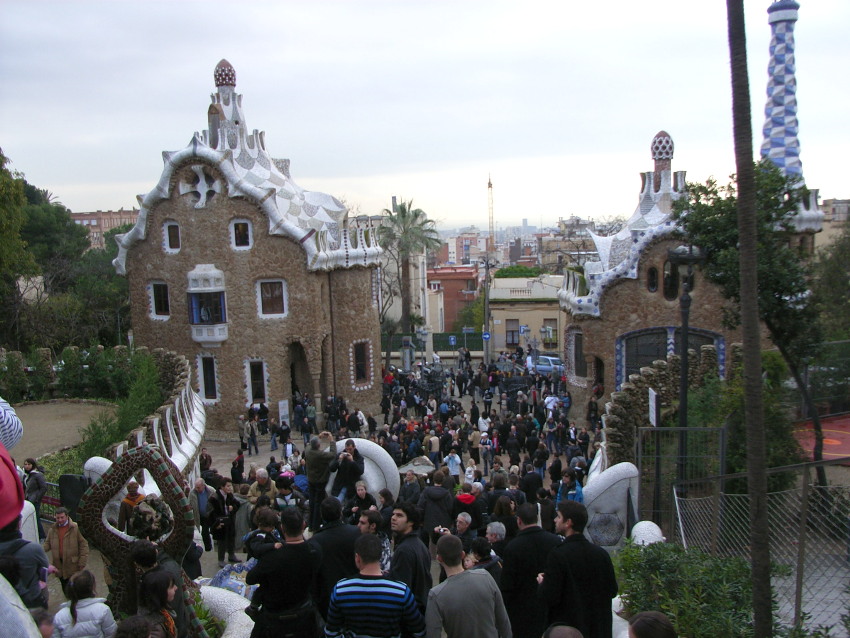 Located in the Gràcia district of Barcelona, Catalonia, Park Güell is a garden complex with architectural elements designed by the Catalan architect Antoni Gaudí and built from 1900 to 1914. Covering an area of over 17 hectors it is one of the largest architectural works in south Europe.
The park was originally intended to be a residential complex and consist of 60 luxury houses. The idea for the site was that of Count Eusebi Güell, after whom the park was named and was based on the English garden city movement.
Güell appointed Gaudí to draw up plans for the developing and work started in October 1900 with the dividing the site into levels, by January 1903 the two entrance pavilions had been constructed, as well as the main flight of steps, the refuge shelter for horse-drawn carriages, the outer enclosure, the viaducts, the water evacuation system and part of the great esplanade. By 1907 events were being held in the great square and the intended covered market, with its forest of fluted columns. Its roof forming a vast terrace with a view of the city. The tiled bench in the form of a sea serpent with curves that form a number of enclaves, creating a social atmosphere was completed in 1914.
The first person to buy a plot in the Park, in 1902, was a friend of Güell and in 1904 a show house was built to encourage sales. Unfortunately no sales occurred so in 1906 Güell persuaded Gaudí to buy the show house which was to become his family home until 1926. It contains original works by Gaudí and since 1963 it has functioned as the Gaudi House Museum and in 1969 it was declared a historical artistic monument of national interest. In 1907, Eusebi Güell converted the old mansion (Casa Larrard) that was already on the site into his residence.
The buildings were designed with fantastically shaped roofs with unusual pinnacles. Roadways were constructed using local stone and as structures jutting out from the steep hillside or running on viaducts, with separate footpaths in arcades formed under the structures. The structures echo natural forms, with columns like tree trunks supporting the vaulting designed as branches under the roadway.
The failure of the plots to find buyers led to the works being abandoned in 1914, with only two of the sixty houses envisaged having been built. However, it did become a tourist attraction and Güell allowed it also to be used for public events. In 1923 it was handed to the city of Barcelona.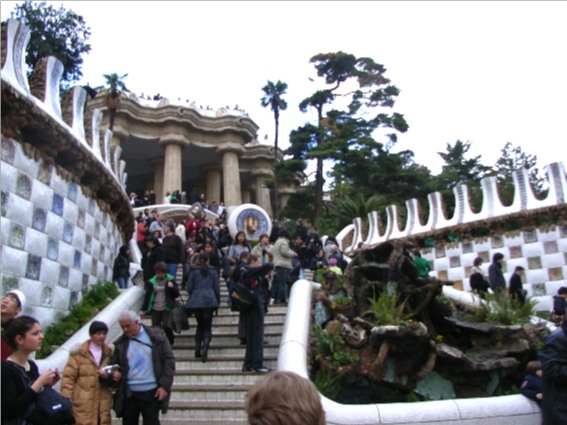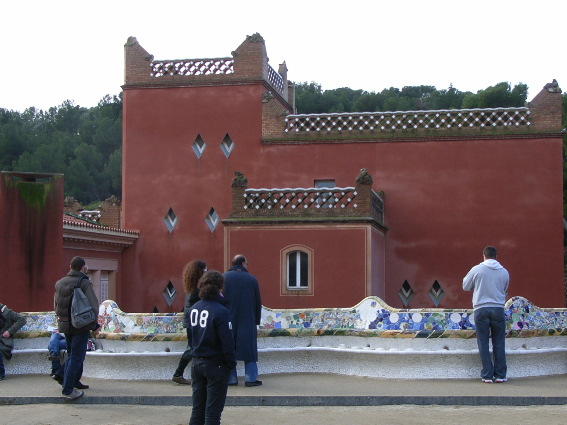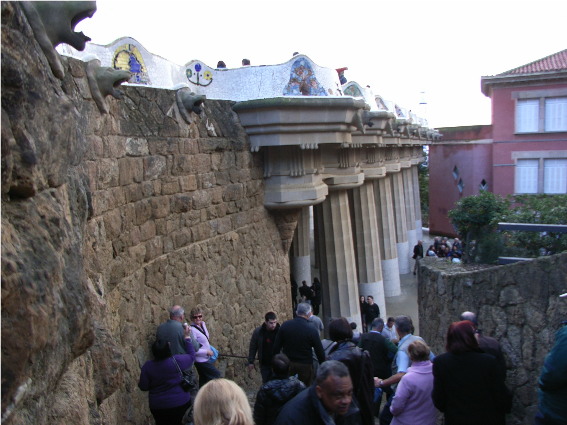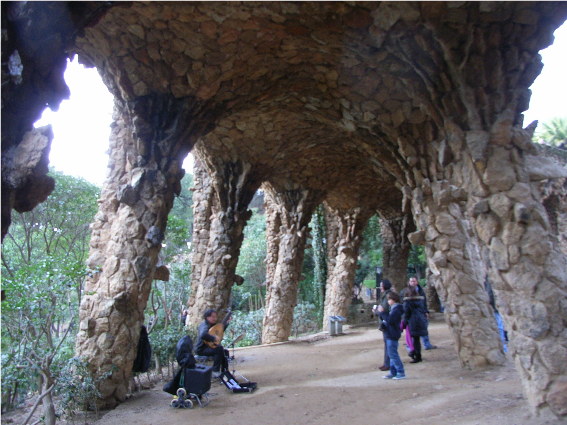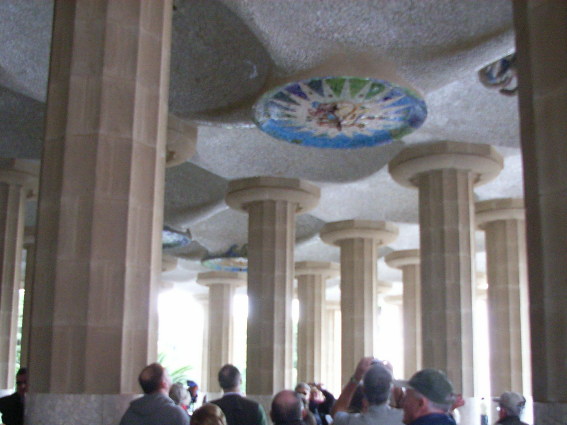 To see more photographs and take a virtual tour of the site click on the photoshow below.


---
>