Famous today as a ghost town and tourist attraction, Calico was once a thriving silver mining town. Located in the Mojave Desert, California it was founded in 1881 when four prospectors discovered silver in the mountain and opened the Silver King Mine, which was to become California's largest silver producer with a production of $13 – 20 million. At the height of its silver production between 1883 and 1885 Calico had over 500 mines and a population of 1,200 who were involved with silver production or associated services such as a post office, its own weekly newspaper, three hotels, five general stores, a meat market, bars, brothels, and three restaurants and boarding houses together with other services such as a blacksmith, a sheriff and deputies, a fire department and a school.

By 1890 the population had grown to 3,000 due to the discovery of borates in the mountains around the town. It was at that time that legislation started to drive down the value of silver and by 1896 Calico's silver mines were no longer economically viable leading to the decline of the town and by 1907 due to the end of borates mining the town was completely abandoned.
An attempt was made to revive the town in about 1915 when a cyanide plant was built to recover silver from the unprocessed Silver King Mine's deposits. In 1951, the town was purchased by Walter who began restoring it to its original condition with the aid of old photographs for reference. In 1966, he donated the town to San Bernardino County, and Calico became a County Regional Park.
In 2012, Calico became the first ghost town in America to be re-opened for residential purposes, although it is mainly a tourist attraction as an open-air museum, having been restored to re-create the appearance of the "silver rush" days, with many of the original buildings being removed and replaced having been given false façades to replicate those that tourists would expect to see in a Western-themed town. However, some of the buildings from the town's operational years still exist - Lil's Saloon; the Town Office; Post Office; Courthouse; Smitty's Gallery; the General Store; and Joe's Saloon. The schoolhouse is a replica built on the site of the original building. Sadly, many of the homes only now exist as ruins.
Today, the attraction operates mine tours, gunfight stunt shows, gold panning, several restaurants, the historic narrow-gauge Calico and Odessa Railroad as well as a number of souvenir stores.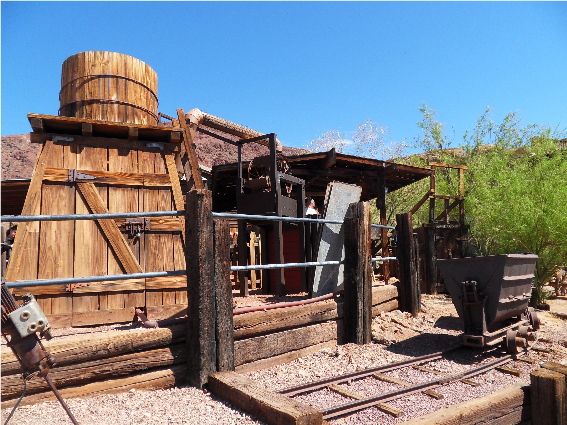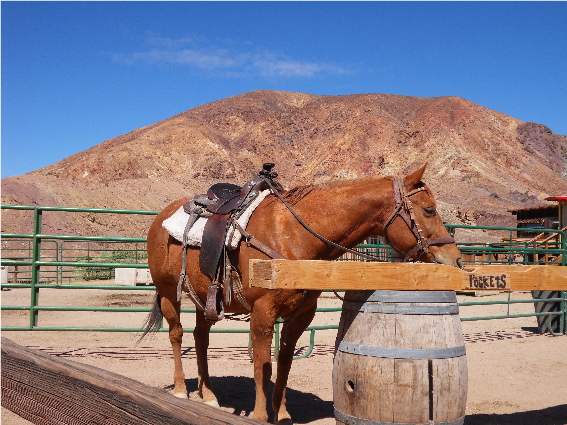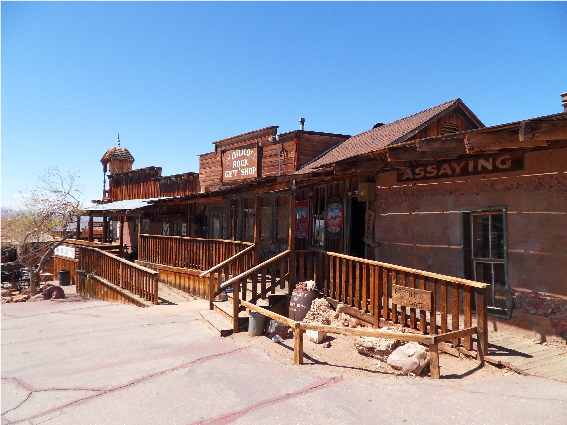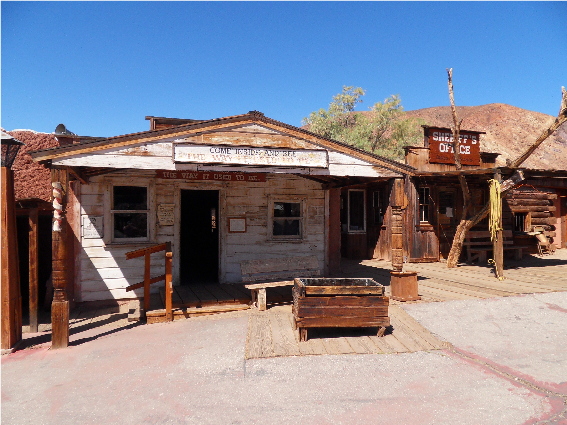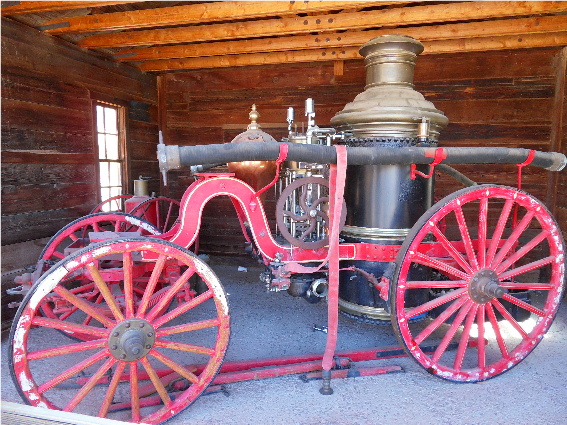 Fire Fighting


To see more photographs and take a virtual tour of the site click on the photoshow below.