Livorno

Church of St Catherine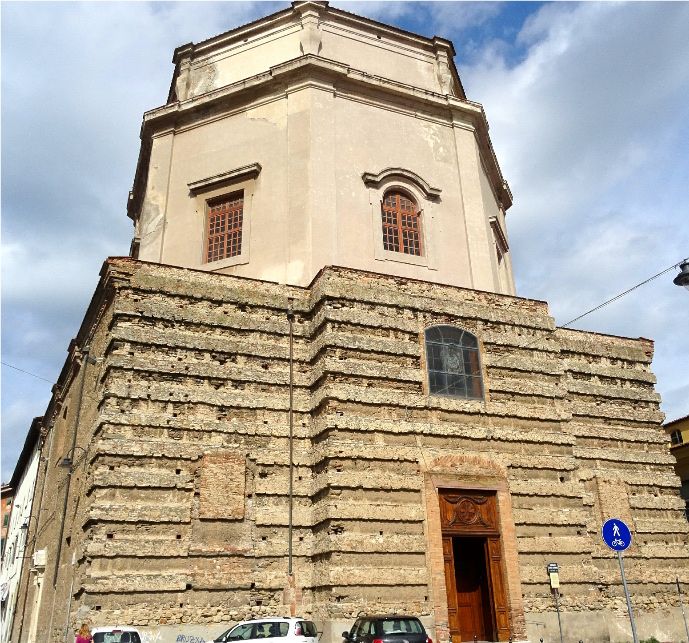 Located in the centre of Livorno is the church of Saint Catherine, also known as the Domenicani after the Domenican friars who commissioned it. Work began in 1720 but progress was slow and interrupted. Designed by the Italian architect and engineer, Giovanni del Fantasia (1670-1743) in the Baroque style and modelled after the Pantheon of Rome, he never finished it, having abandoned the work for another contract and a new design was commissioned in 1729.
The church was consecrated in 1753, but the facade was and still remains unfinished. The lantern tower was completed in 1869
In 1785, the Dominican order was suppressed in Tuscany, and the church was given to the Confraternity of Saints Cosmas and Damian. In 1808, Napoleonic forces used the church as a prison. It was re-consecrated in 1822, and reverted to Dominican control in 1871.
The church is notable for its tall octagonal dome and lantern rising above a rough, unfinished rectangular base. Although unimpressive from the outside the interior contains seven large chapels. It also contains some beautiful wooden choir stalls constructed in 1604 and a large altar piece by Giorgio Vasari from 1571 depicting the Virgin. The church organ dates back to 1837.
Its dome is 63 metres (207 ft) high with Interior decorations and painting of the Evangelists in the cupola, which were produced by the Italian painter Cesare Maffei in 1855. The dome is supported by eight arches and eight pillars.
Located above the main door is a canvas by Giorgio Vasari depicting the Coronation of Mary, this used to be in the Vatican.
To the right on entry is a large chapel dedicated to Santa Caterina da Siena, and houses a wooden statue of the saint carved by Cesare Tarrini, and frescoes depicting the Glory of St Thomas Acquinas by Giuseppe Maria Terreni. Tarrini also completed the nativity scene in the Chapel of the Holy Sacrament on the left of the entrance. Also on the left is the Chapel of Saint Joseph with paintings by Jacopo and Antonio Terreni.
In 1748, the main altar of the church was designed by Bartolommeo Cassarmi, and frescoed by Giulio Traballesi, the main altarpiece is the Holy Family. To the sides are canvases by Lorenzo Grottanelli, depicting St Catherine and Pope Gregory XI. By the altar are frescoes depicting St Pius V praying for Victory in Lepanto and St Dominic receiving a Rosary. It is the Chapel of the Rosary Madonna which contains a wooden nativity crib.
It was in this church that Elizabeth Anna Seton, the first American saint, is said to have converted to the Catholic faith.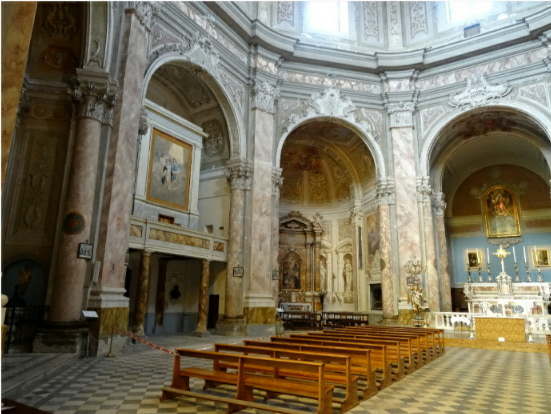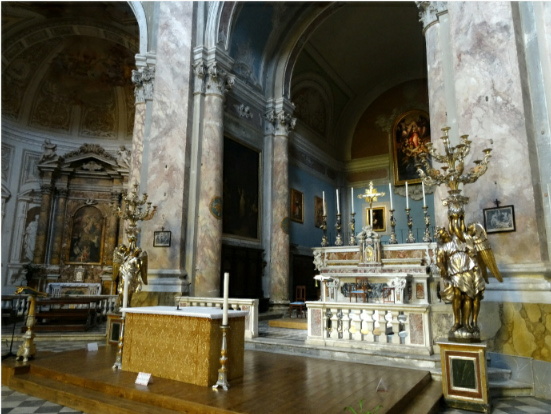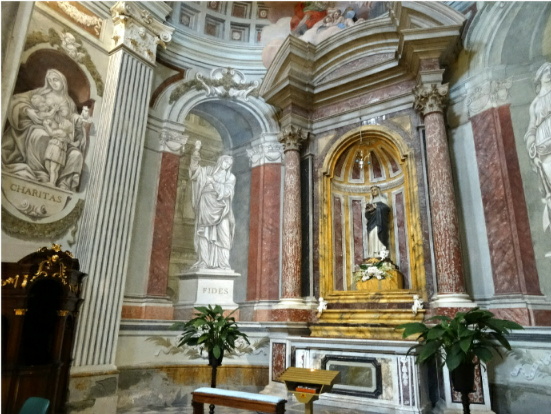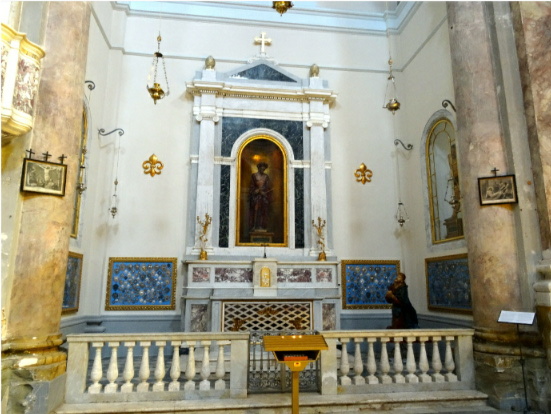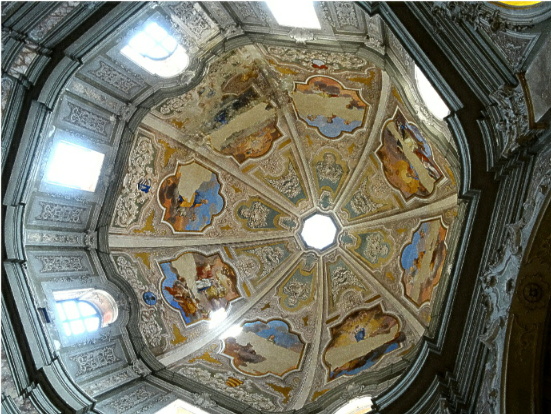 To see more photographs and take a virtual tour of the site click on the photoshow below.
---