Tunisia

El Djem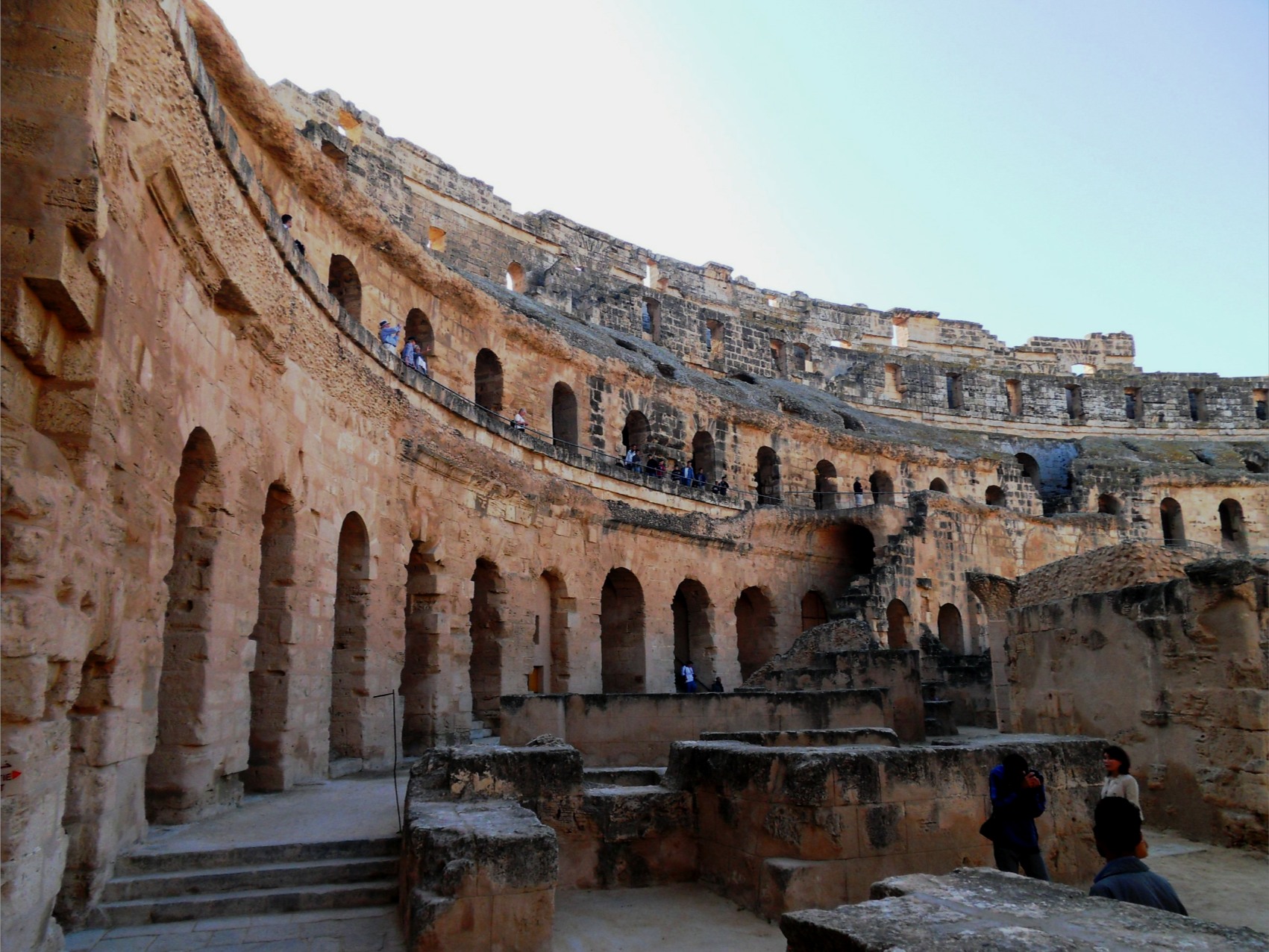 The city of El Djem (also spelt El Jem) is situated inland from the east coast of Tunisia 60 km south of Sousse. Built on a former Punic settlement it was one of the main Roman cities of North Africa and was known as Thysdrus, an important centre of olive oil manufacture and export.
El Djem is most famous for its amphitheatre, which was the largest in North Africa; it was constructed between 230 and 238 AD by Marcus Antonius Gordianus Sempronianus the proconsul of North Africa. He was to be proclaimed emperor Gordian I in 238 to lead a rebellion against the unpopular Maximinus I, a rebellion that was short lived and led to Gordian's defeat and subsequent suicide. On his death construction work on the amphitheatre ceased so it was never fully completed although it was still used.
Until the 17th century the amphitheatre remained fairly intact although from then many of its stones were removed to be used in the construction of the Great Mosque in Kairouan and also for building the nearby village of El Djem. Damaged was also caused in 1695 and 1850 by cannon fire when troops under the Ottomans' put down rebel forces holding out in the amphitheatre.
Built on level terrain, with stones quarried at Salakta 30 km away, it was supported by a complex vaulting system which can still be seen today. The amphitheatre is 148 metres long by 122 metres wide, rising to a height of 35 metres with the arena of 65 metres long and 39 metres wide. It is believed to have been able to accommodate 30,000 spectators, although some estimates place this figure at 45,000.
Although built to impress the decorations are rather crude, which is due to the stone used being too soft for fine sculptures. The upper part of the tiers contained covered rooms which provided shelter from the sun. Underneath the amphitheatre ran two passageways, and it was there that animals, prisoners and gladiators were kept until they were required. Looking across the amphitheatre the surviving main entrance into the arena and some of the smaller service doors, which were on each side, can be seen. An amount of reconstruction has been carried out on the amphitheatre and on one side the seating has been reconstructed.
In 1979 the ruins of the amphitheatre were designated a UNESCO World Heritage Site. Aerial photography indicates more ruins have still to be uncovered and another smaller amphitheatre can be seen around a kilometre away.

Situated to the south of the amphitheatre on the outskirts of El Djem is the museum of El Djem. Housed in one of Tunisia's best-preserved Roman villas, the museum is built on the traditional plan with a colonnaded around a central garden courtyard. It includes three large exhibition rooms and a reception area, surrounding a central courtyard with a garden and peristyle (a columned porch or open colonnade). Within the museum are a collection of objects from Thysdrus such as sculptures, ceramics, terra cotta statuettes, and metal objects and a number of exquisite mosaics with geometric, plant and animal decoration. In the grounds of the museum is an area which has been excavated showing the Roman road and a series of villas with their mosaic floors which have be left in their original location.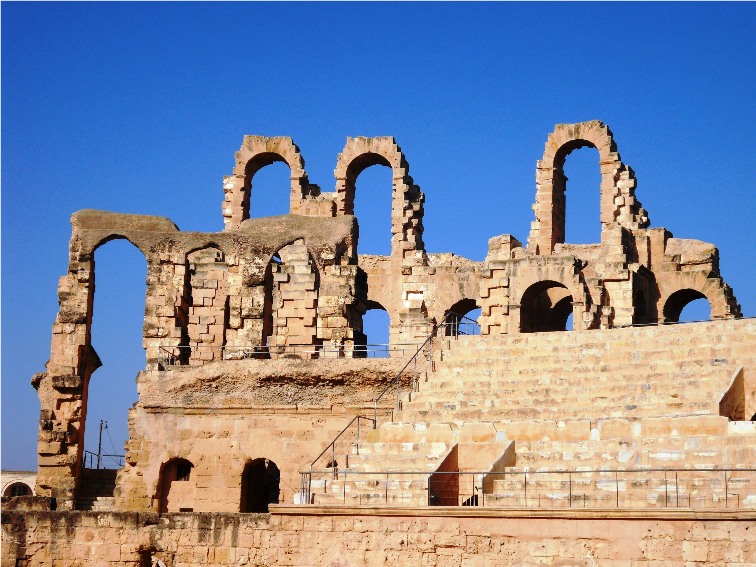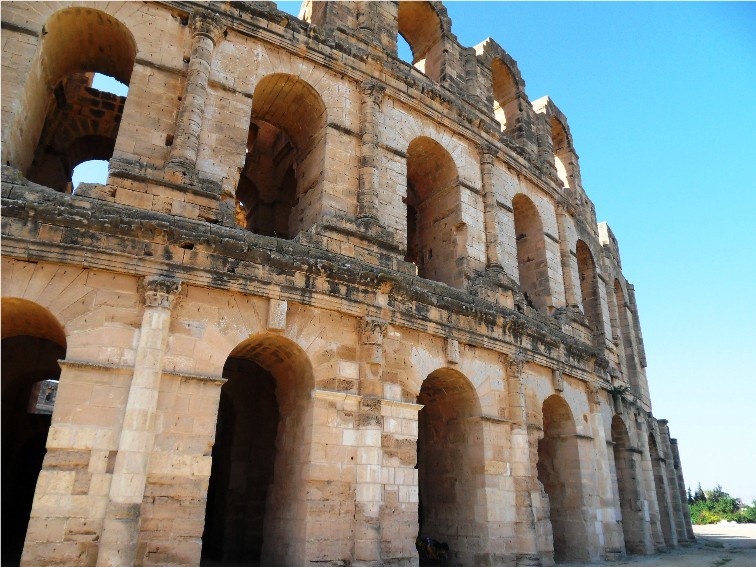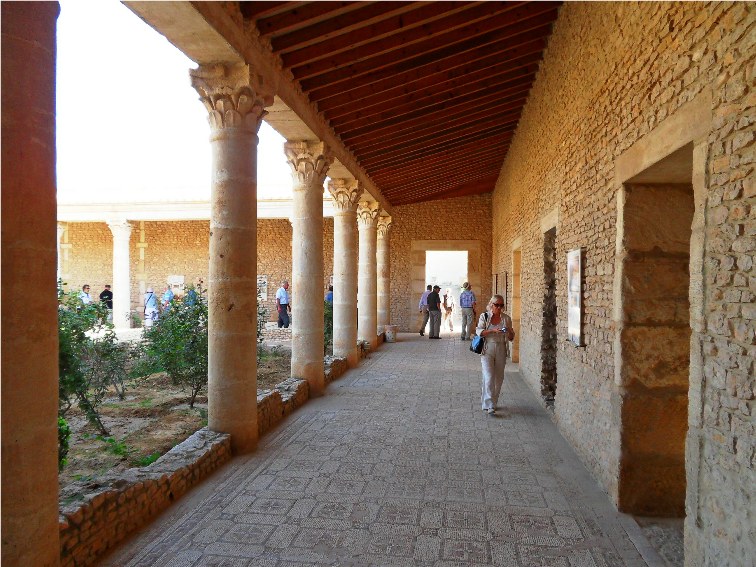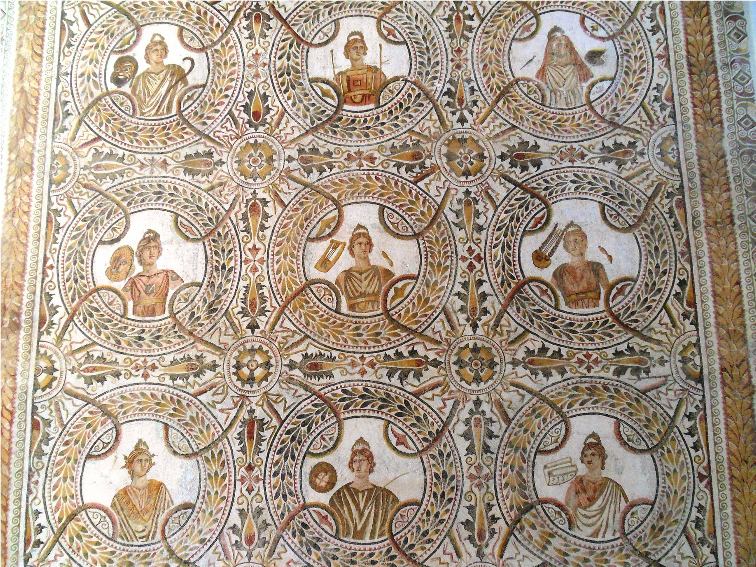 To see more photographs and take a virtual tour of the site click on the photoshow below.
---