Peru
Machu Picchu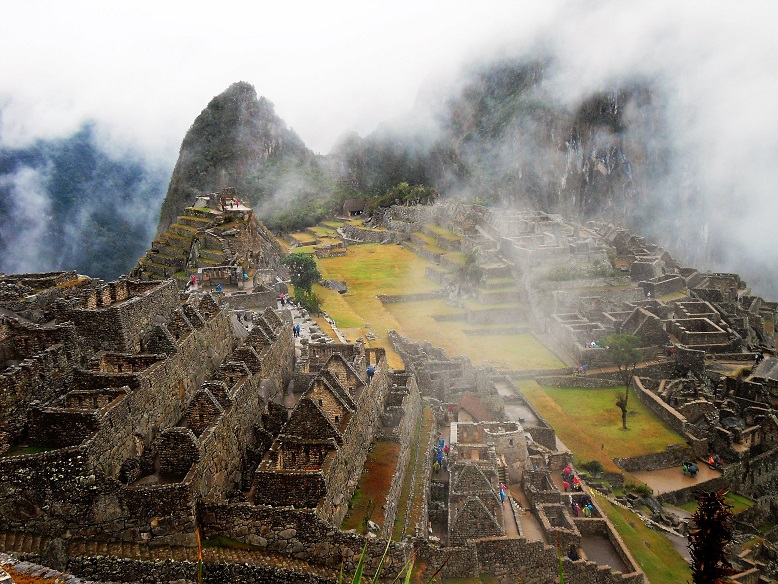 Machu Picchu, the lost city of the Inca, is one of the most important archaeological sites in South America and the most visited tourist attraction in Peru. Despite being located close to the Inca capital of Cusco the site was never discovered by the Spanish during their conquest, consequently, it was not destroyed and remained relatively intact. Machu Picchu (meaning 'Old Peak' in the Quechua language) refers to the mountain that overlooks the site, its Inca name is not known. READ MORE

 
---

Cusco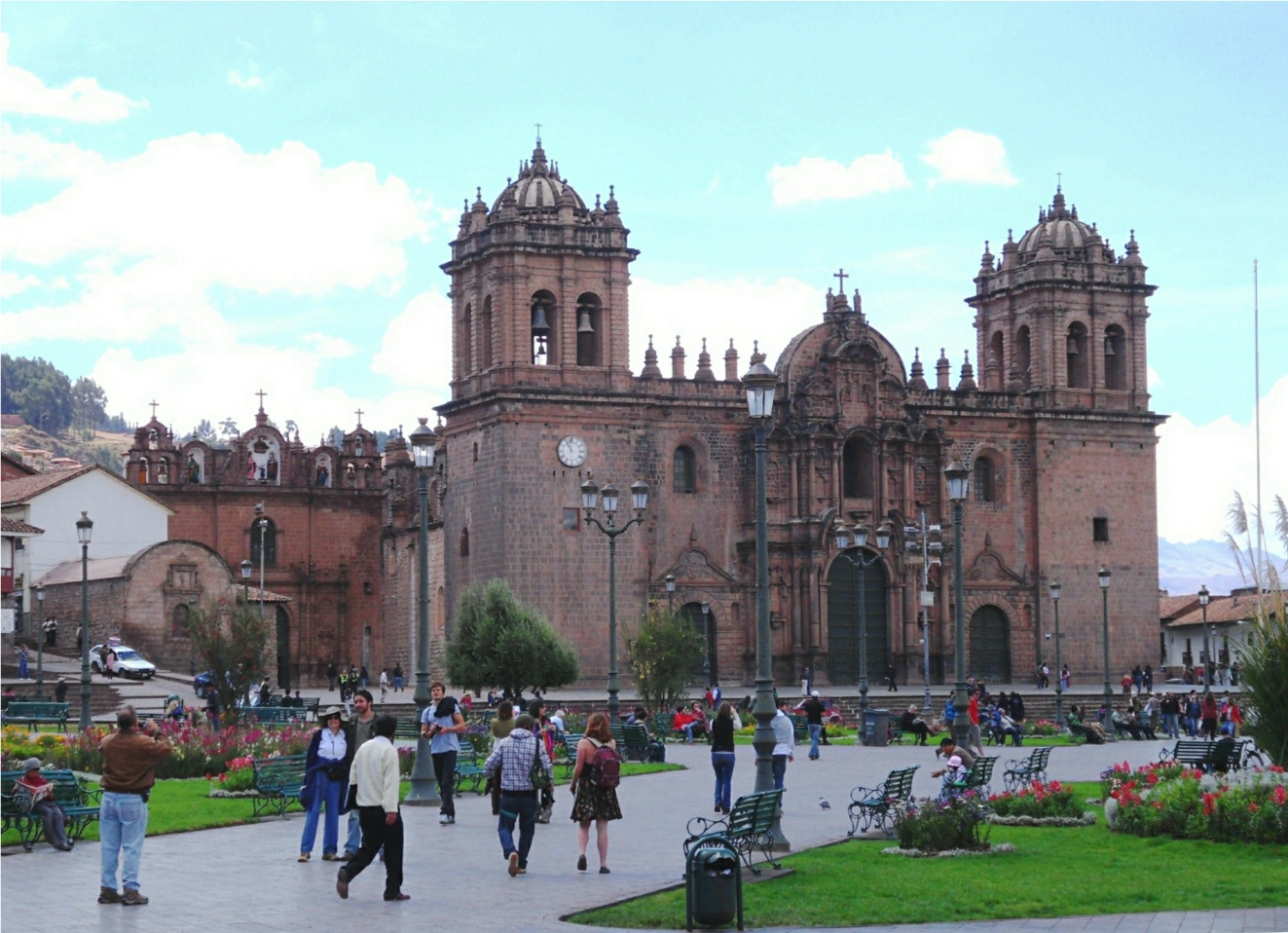 Cusco dates back to 1200 AD and is linked to the first Inca ruler Manco Capac. Its main period of expansion occurred in the 15th century under the rule of the Inca Pachacuti, who was responsible for the growth of the Inca Empire as far south as Chile and Argentina, and north to Ecuador and Columbia. The empire came to an abrupt end on the arrival of the Spanish Conquistadors, under Francisco Pizarro who executed the Inca Atahualpa and occupied Cusco in 1534. Cusco was the capital of the Inca Empire from the 13th century until the Spanish arrived although it was an Inca rebellion by Manco Inca in 1536 which led to its destruction and to its rebuilding by the Spanish. This started a cultural mix that left its imprint on every aspect of Peruvian culture, something that is especially noticeable in Cusco. READ MORE
---
Sacred Valley of the Inca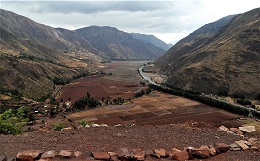 The Sacred Valley of the Incas or Urubamba Valley was formed by the Urubamba River and stretches from the old Inca capital of Cusco to below the sacred city of Machu Picchu. Within the valley are many historical and archaeological sites including Pisac, famous for its market; Tambomachay, which is believed to be a site for ritual bathing for the nobility; Urubamba; Qenqo the carved rock complex with its labyrinth of passages which are believed to have been connected to fertility; and the Inca temples and fortress of Ollantaytambo situated at the top of steep terracing which provided excellent defenses. The fortress was the only place to resist a Spanish attack. READ MORE

 
---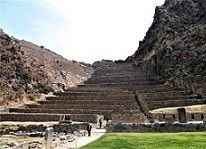 Ollantaytambo is an archaeological site in the Sacred Valley of the Inca, on the way to Mach Picchu. It is the only Inca place to have resisted attacks by the Spanish. Although the ruins give the impression of a fortification it was actually a ceremonial centre, the construction of which was never completed. READ MORE
---

Sacsayhuaman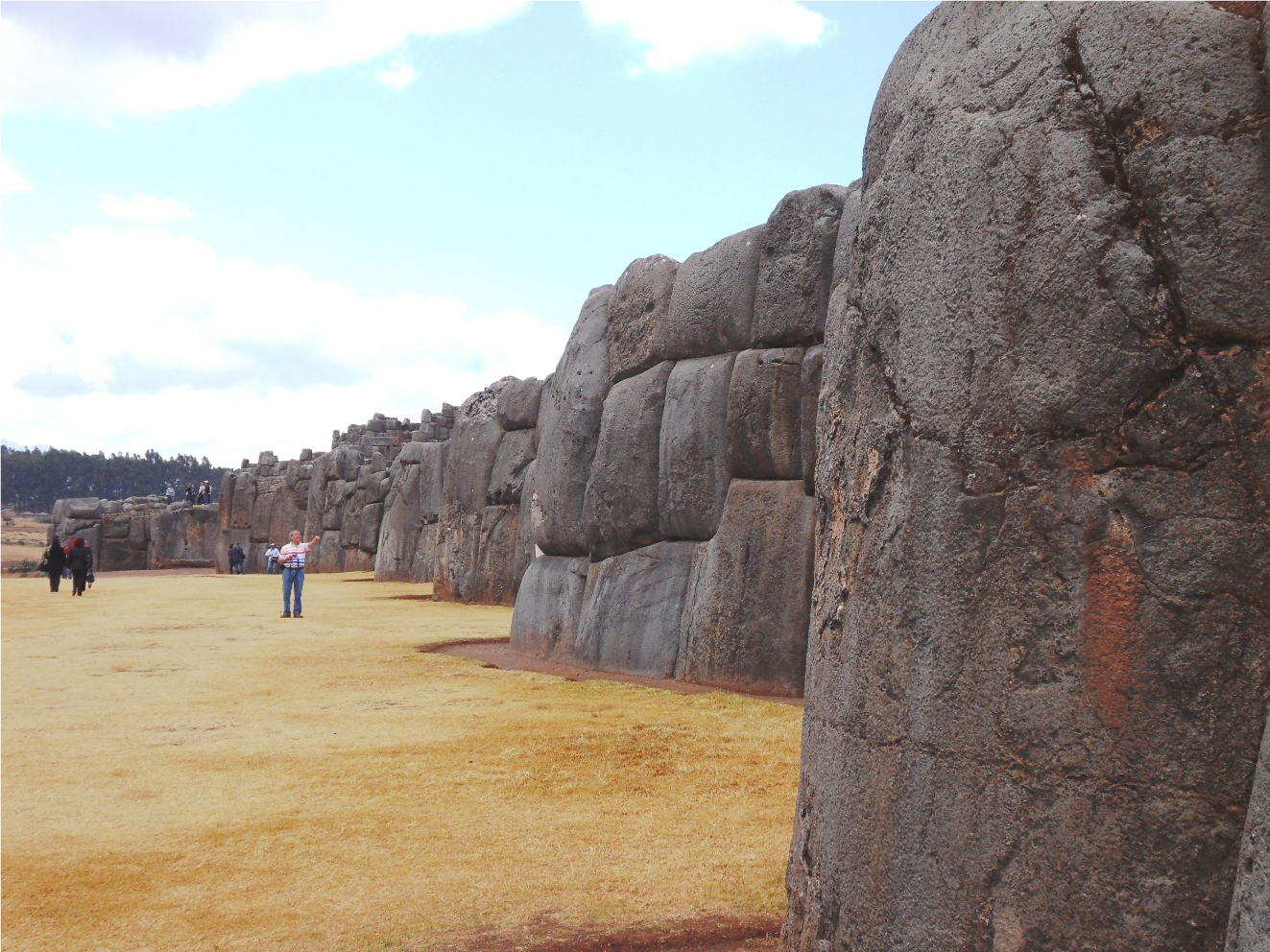 The Inca fortress of Sacsayhuaman located outside of Cusco, the Capital of the Inca Empire, is renowned for its stonework consisting of three large parallel walls constructed of large stones which zigzag for over 400m. The fortress fell to the Spanish in May 1536 marking the defeat of the Inca and the end of the Inca Empire.
READ MORE
---
---

Lima Cathedral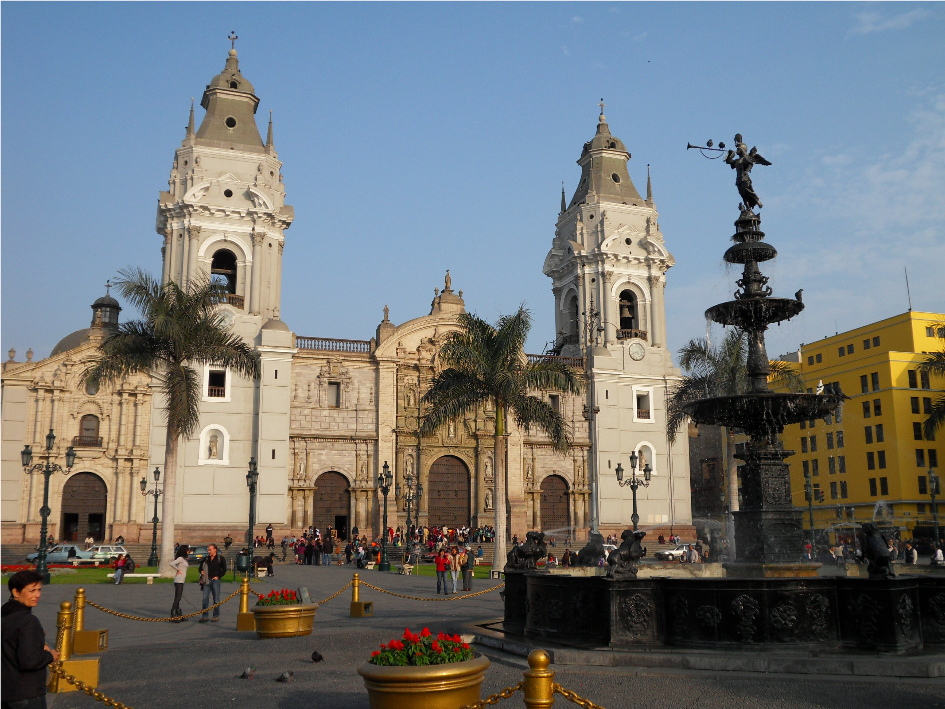 The Basilica Cathedral of Lima was conceived, designed and built by the Spanish Conquistador Francisco Pizarro (1529-41). Pizarro founded Lima after subduing the Inca and establishing it as the capital of Peru. Construction began in 1535 and was completed in 1538, although this was a small adobe building. In 1541 the church was designated a cathedral by Pope Paul III who created a new diocese. From 1542 the cathedral underwent a number of improvements and extensions which contributed towards the second cathedral, which was completed and inaugurated in 1551. READ MORE

 
---
Huaca Pucllana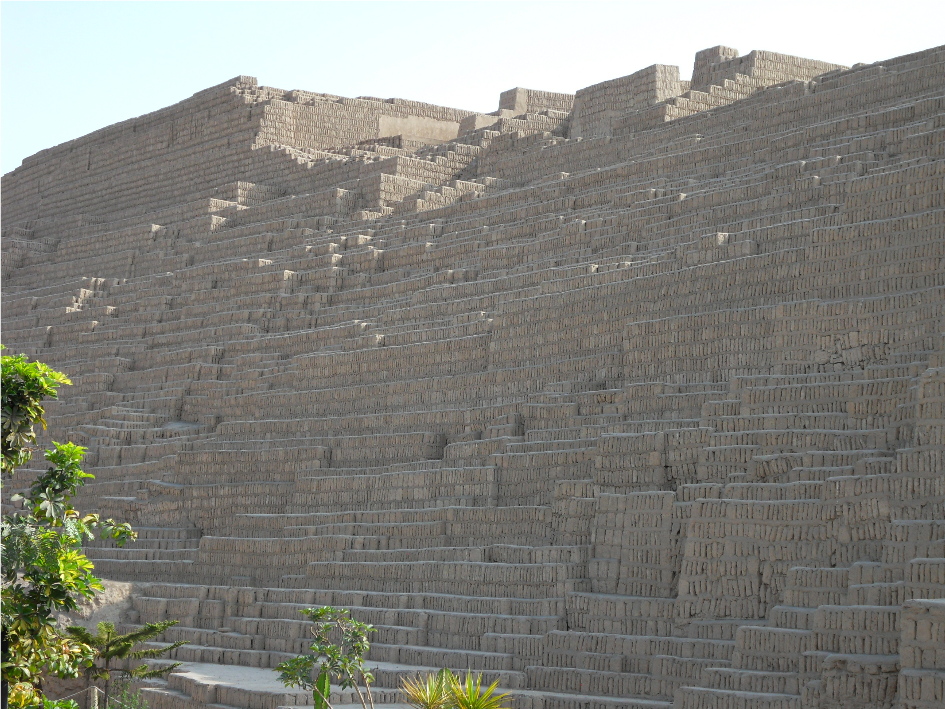 Huaca Pucllana is located amongst the residential buildings of the Miraflores district of Lima and dates back to 500 AD where it served as the ceremonial and administrative centre for the Lima Culture, a society which habited the Central Coastal area of Peru between 200 and 700 AD.
Excavations and conservation work started in the middle of the 20th century when the top of the pyramid was exposed, but it wasn't until 1981 that permanent work on the archaeological complex revealed the importance of Huaca Pucllana and led to it becoming a Historic Cultural Park. READ MORE

 
---

El Brujo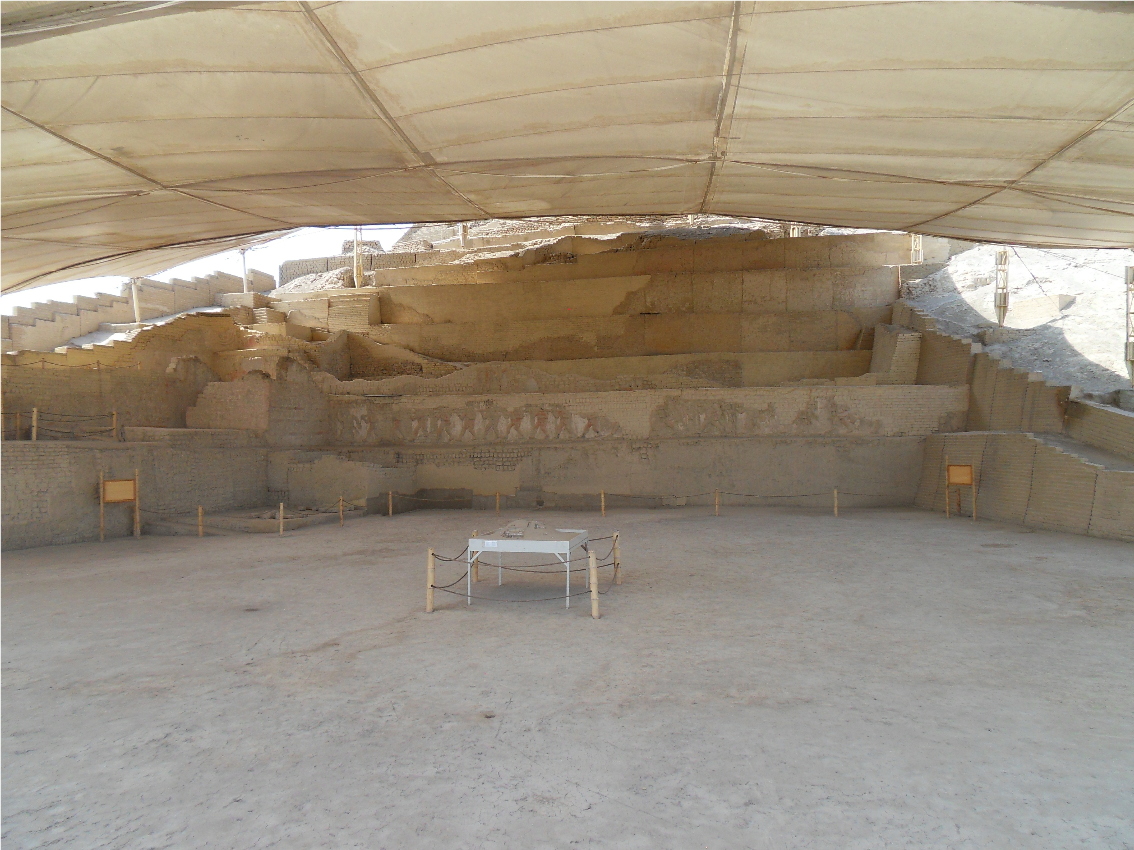 The archaeological site at El Brujo (which means witch doctor) derived its name from the fact that the site was used to perform Shamanic rituals. It is situated on the coast of Peru near Trujillo and consists of two pyramids, Huaca El Brujo (or Huaca Cortada) and Huaca Cao Viejo (or Huaca Blanca), constructed of adobe (mud bricks) by the Moche (also known as the Mochia). The Moche were hunter-gathers who inhabited the region of Northern Peru from the 1st to the 8th century and were one of the most important cultures in ancient Peru. READ MORE
---
Chan Chan
The archaeological site of Chan Chan is located near the Pacific coast, close to the city of Trujillo in Northern Peru. Covering an area of 36 square miles, the city was the centre of government for the Chimú kingdom. The Chimú, which developed from the Moche, were to become the prominent civilisation in the region from around 850 to 1470 AD until they were subdued by the Inca. READ MORE
---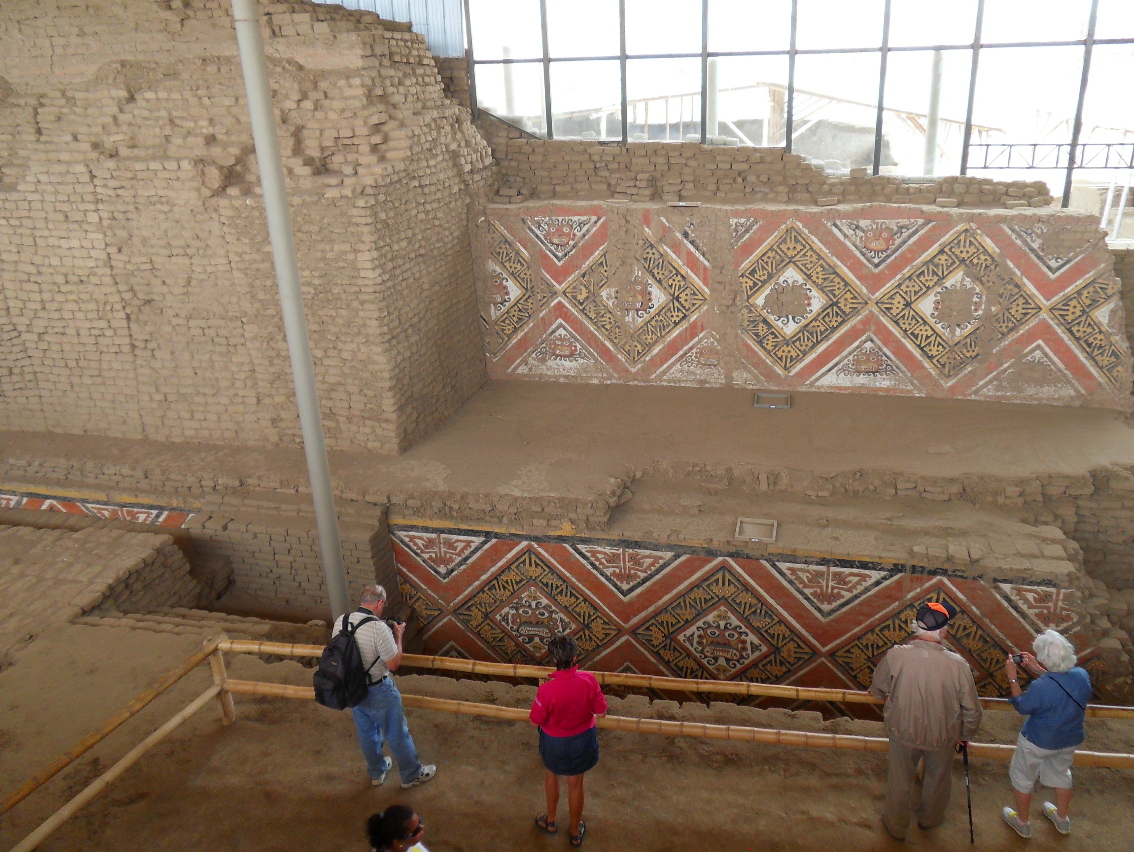 Located near the city of Trujillo at the mouth of the Moche River in Northern Peru, the Huaca de la Luna (Temple of the Moon) together with the Huaca del Sol (Temple of the Sun) formed part of the ancient city of Huacas de Moche which was the capital city of the Moche people. The remnants of Huacas de Moche can still be seen between the two structures indicating a densely packed community consisting of residential, administration, workshops, cemeteries, and religious buildings. The buildings contained finely finished floors and walls plastered with mud and then painted. Many of the buildings contained storage areas and the remains of hearths, grinding stones, pottery, and food. Many of the remains have also been found to have dated to the 1st century BC which preceded the Moche and also to those of the Chimú and Inca which followed them. READ MORE
---