Mexico
Puerto Vallarta
Church of Our Lady of Guadalupe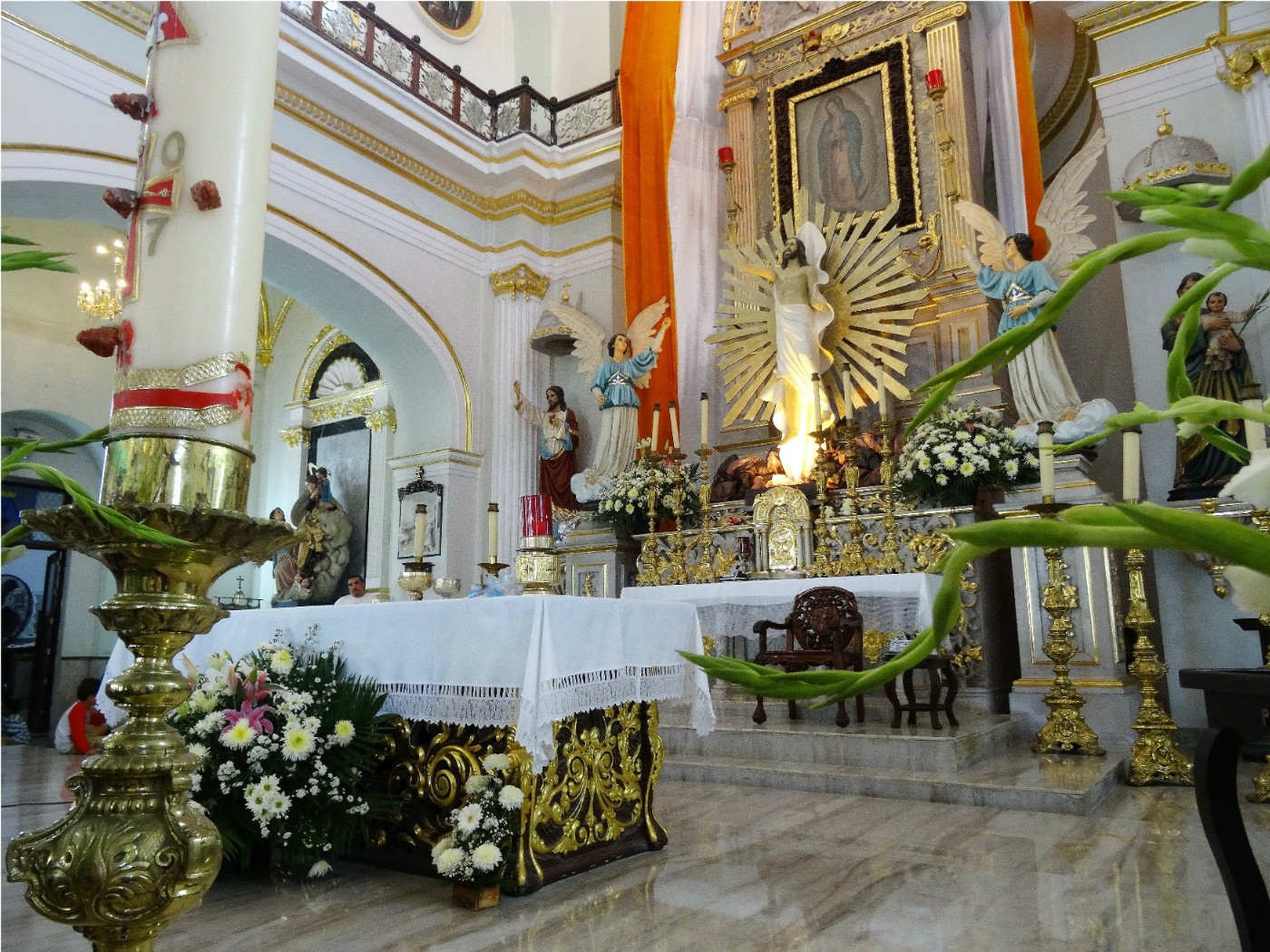 Located near the main square in Puerto Vallarta, the Church of Our Lady of Guadalupe consists of a number of diverse architectural styles with neoclassical in the main building and renaissance-styled towers.

Although the church dates from 1903, when the foundations were laid, a small chapel dedicated to the Virgin Guadalupe existed on the site at that time.

In 1915 the plans for the church were extended to include a larger church than that which was originally intended and by 1917 the strengthening of the existing foundations was completed, and work had progressed to include the main pillars and walls that we see today. The majority of the construction programme occurred during the 1920s, and this included its main bell.

The official date of dedication was October 12, 1921, and this is celebrated with a Mass at the church each year.

in 1926, there were major delays in the construction of the dome, which was caused by the conflict between the Church and the State. This conflict, which was known as the Cristero War, lasted for three years and ended in 1929.

Work on the church construction started again in 1930 with the beginning of the dome. By 1940 the entire building was finished, except the two towers, with the main tower being completed in 1952. However, many people believe that the church was not actually complete until 1965, with the addition of the wrought-iron crown which is said to have been designed to resemble a crown worn by Empress Carlota, who was the mistress of Emperor Maximilian in the 1800s

In 1951, the chancel and the Hammond organ installed in it were used for the first time.

In 1981 the original crown on the church needed to be restored and on October 9th, 1995 it became dislodged, falling to the ground and being destroyed by a strong earthquake. It was replaced with a temporary fibreglass model which was subsequently replaced by that which we can see today.

Outside stands a bronze statue of Saint Francis of Assisi which was donated to the Parish of Guadalupe by Ramis Barquet in December 1996. Inside are many statues located around the sides of the church.

Although it is sometimes referred to as a cathedral, it is in fact just a parish church, but one which is in constant use. At the time of the author's visit, a number of first communions were being held.

Today it is one of the main attractions in Puerto Vallarta.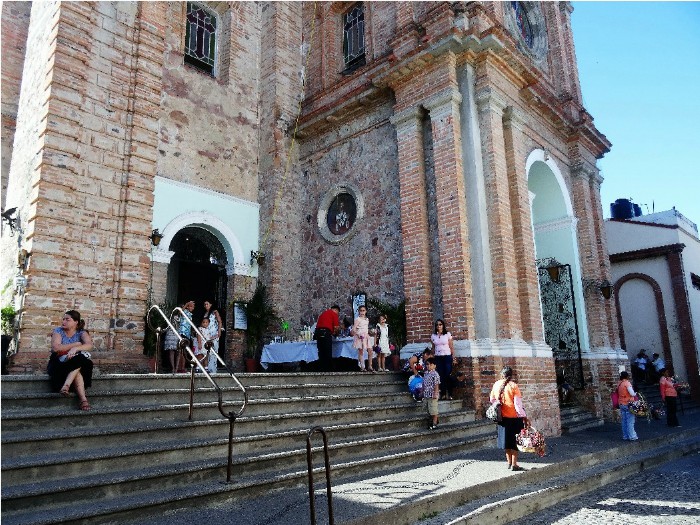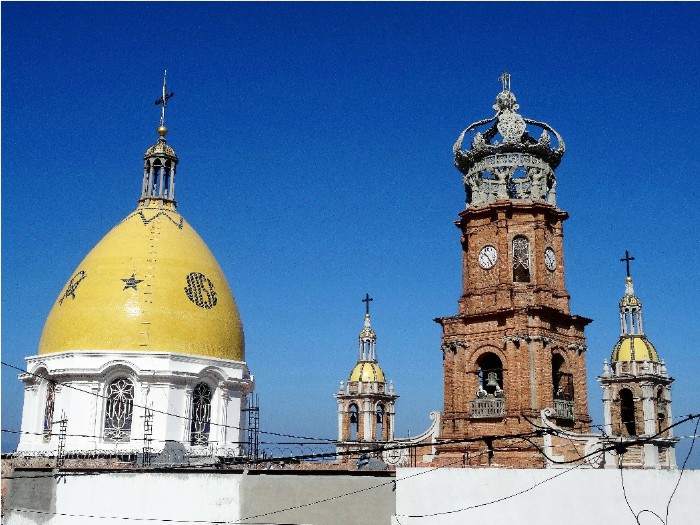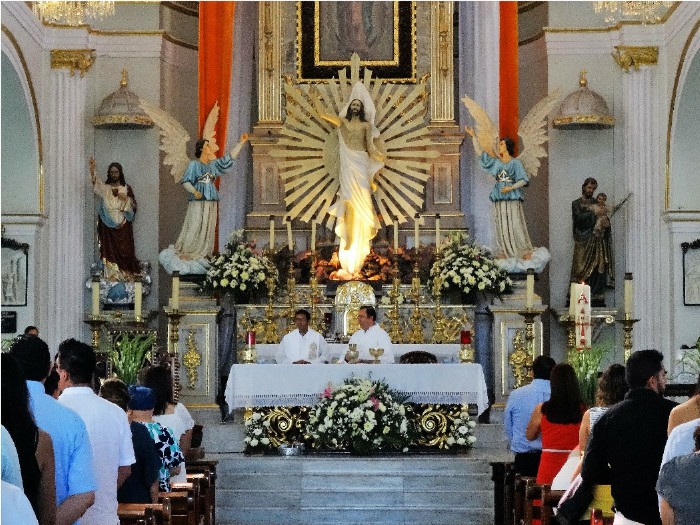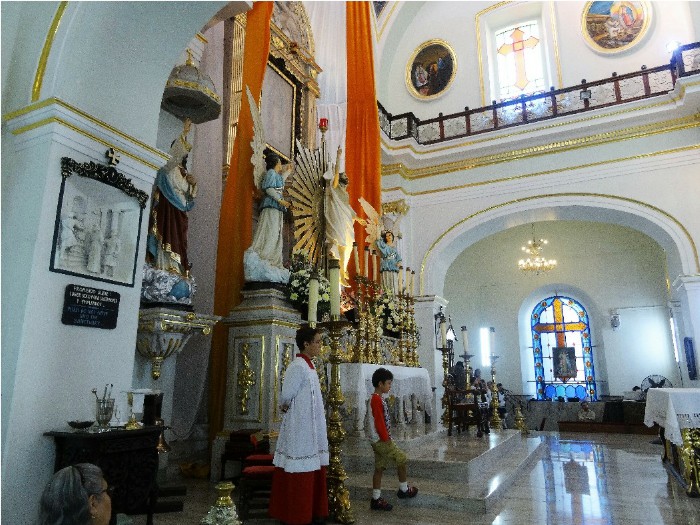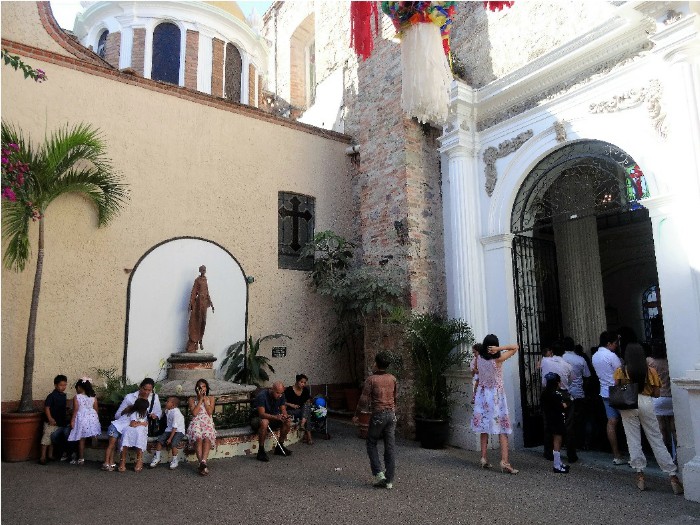 To see more photographs and take a virtual tour of the site click on the photoshow below.


---