Spain
Cartagena
The Roman Theatre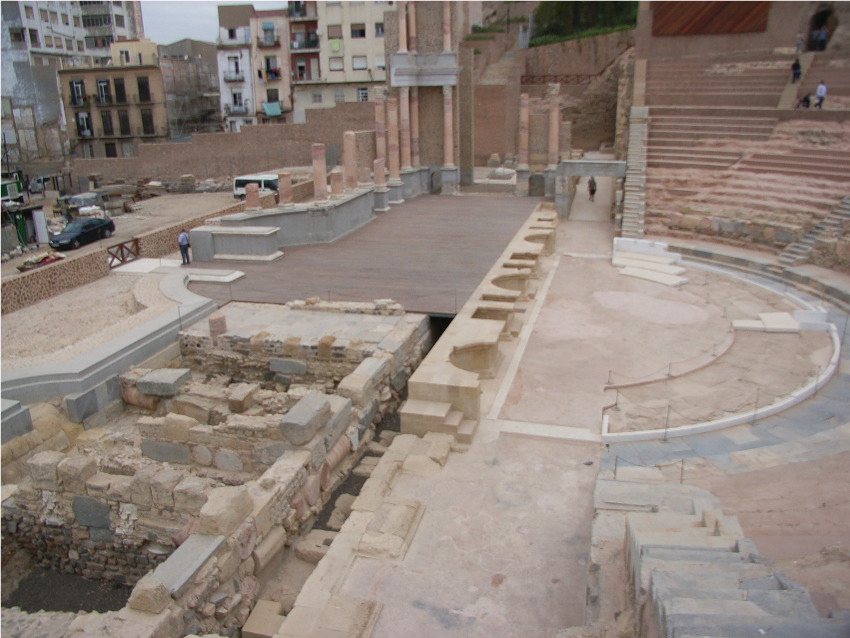 Located in the city of Cartagena in the South East region of Spain the city was known as Carthago Nova following its conquest in 209 BC by the Roman general Scipio Africanus. The city came to prominence in 228 BC when it was taken by the Carthaginian general Hadrubal as a base for the conquest of Spain due to its strategic harbour, and given the name of Qart Hadasht which means New City after Carthage. The city became pivotal in the conquest of the area both for the Carthaginians and later the Romans. In 298 AD the Roman emperor Diocletian established the province of Hispania with Carthago Nova as its capital. Over the years it has held a number of other names instigated by different emperors.
Cartagena has a number of Roman ruins but certainly one of the finest is the Theatre which was constructed between 5 and 1 BC. In the 3rd century AD a market was built over the site of the theatre, and evidence of the reuse of materials can be seen in the semicircular open space which followed the plan of the orchestra. Significant damaged was done in 425 AD when the town was sacked by the Vandals resulting in the abandonment of the market square although a market quarter was established on the site in the 6th century.
The theatre was rediscover during construction work in 1988 and excavations and restoration was completed by 2003 and opened to the public: In 2008 a museum was added.
With regard to the design of the theatre it is divided horizontally into three parts which are then split into radial sectors by a number of stairways. The public, estimated to be a capacity of 6,000 entered by two side passages where the dedications were found and with the cavea (the tiered semicircular seating space) having been carved directly into the rocks in the central portion. Also to be seen are a series of vaulted galleries.
At the front is the stage (proscaenium) 43.6m in length and set at a height of 14.6m. Also to be seen is the semicircular orchestra used for seating the important people and the columns of marble and travertine. While altars dedicated to the Capitoline Triad of Jupiter, Juno and Minerva were also found during the excavations.
Behind the stage building was a portico gallery revolving around a central room which housed a garden. The design of the building can be seen by models which are displayed in the museum as can a number of the finds unearthed during the excavation work.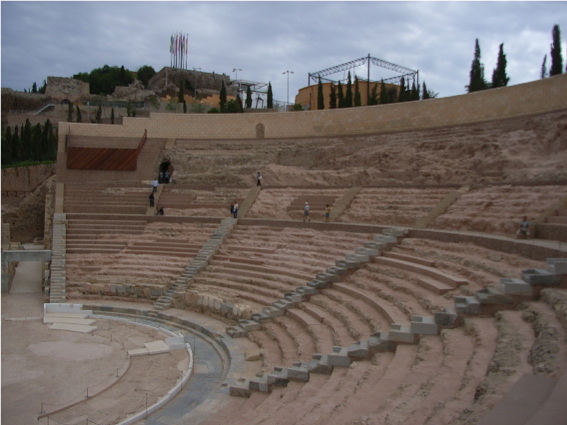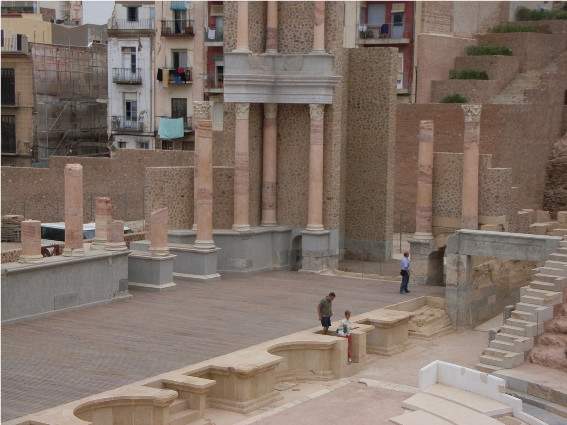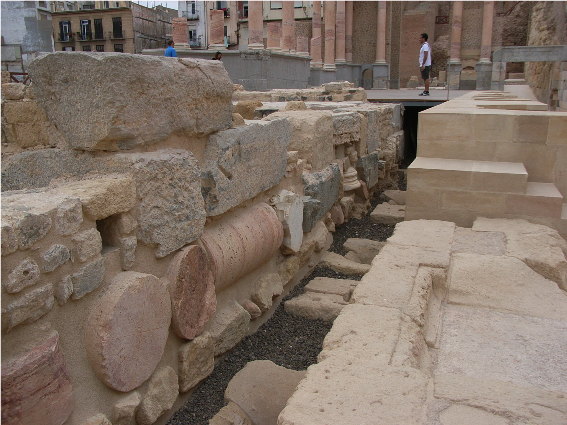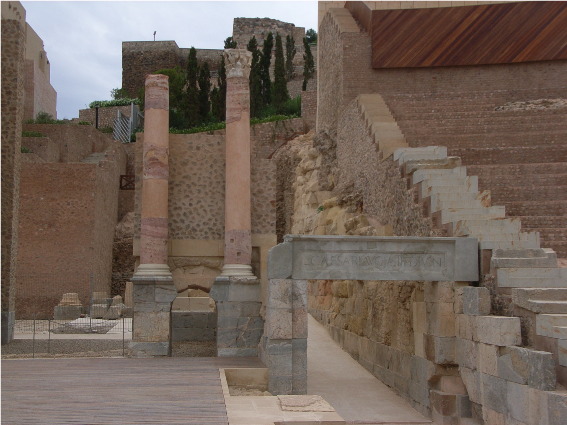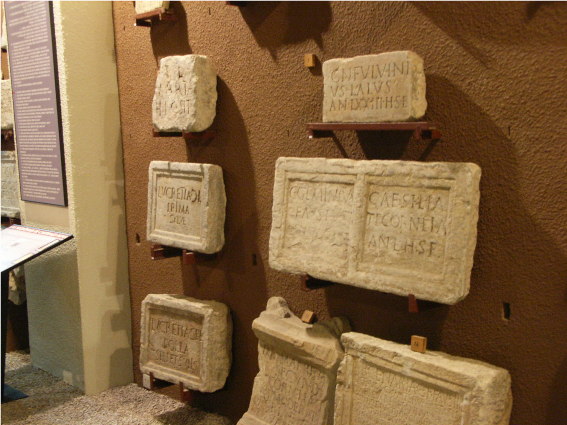 To see more photographs and take a virtual tour of the site click on the photoshow below.



---