United States of America
Roswell, Georgia

†
Barrington Hall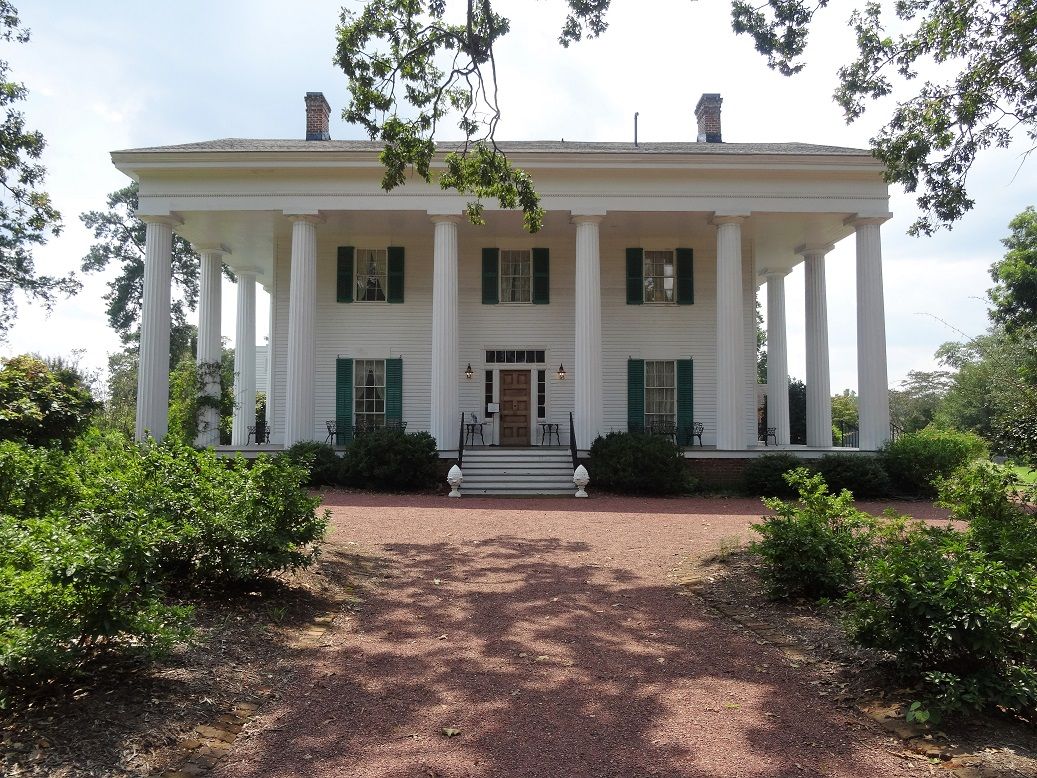 †

Summary

Barrington Hall, Roswell was built by Barrington King as a family home in 1839 when he moved to Rosewell to establish a textile industry. It was to be the home of the King family until 2005 when it became a museum.
†
†
Barrington Hall, built in the stately Greek Revival style, provides a glimpse of what must have been a very imposing building, with its three colonnaded sides having a total of fourteen Doric columns.

†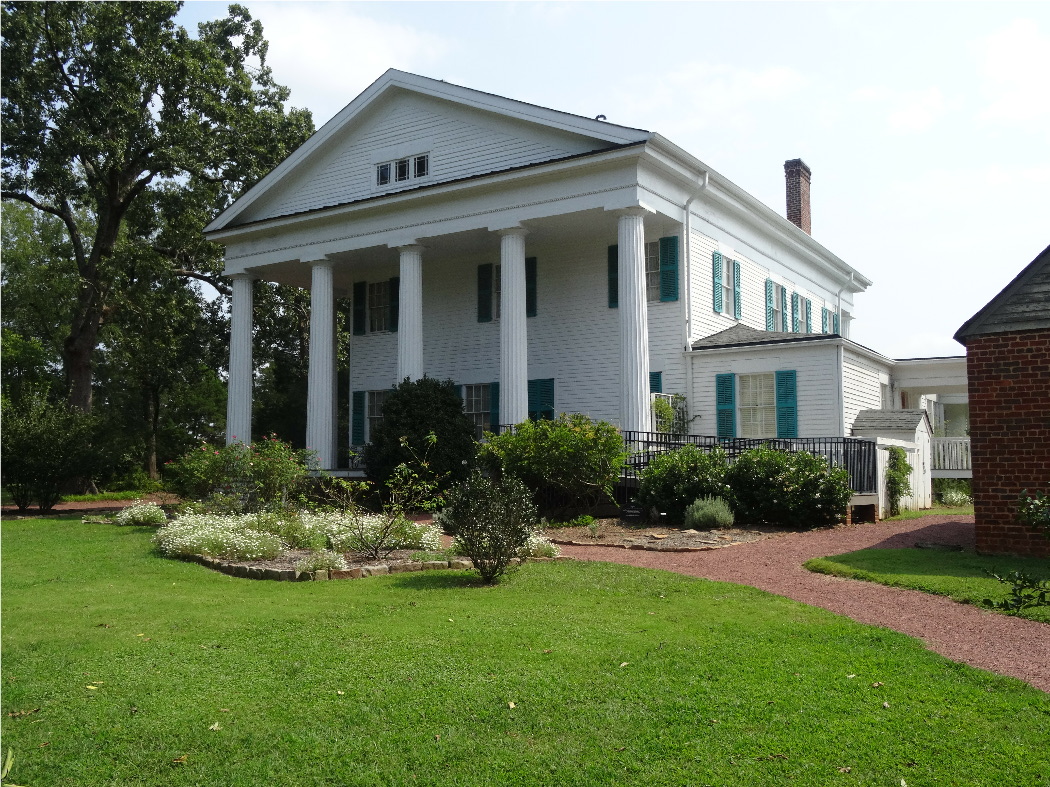 The construction of Barrington Hall was begun in 1839 by Barrington King to be his new family home in Roswell, Georgia. It remained in his family for 154 years until being acquired briefly by a family friend and conservationist and, ultimately, by the City of Roswell in 2005. The city now operates it as a museum and, as such, has opened it to the public.

Barrington King and his father, Roswell King, selected this area in north Georgia in the 1830ís with the idea of establishing a textile industry. The location was perfect for such a venture. This undeveloped land of wooded, rolling hills was located next to a well-traversed river which would provide a method for the transportation of people and goods. The land was well-timbered and had a fast-moving stream that would provide water power for a mill. It turned into a very successful venture for the King family. Roswell named the colony after himself and it became the town of Roswell in 1854.

Barrington set about constructing an impressive home for himself and his family. The Hall was finished in 1842, and Barrington lived in it with his wife, Catherine, and their nine children (they had 12, although three died in infancy) until his death in 1866, following which it remained the family residence. The Civil War (1861-1865) had a profound impact upon the family, taking the lives of two sons and severely injuring three others.

In 1883 his only daughter, Eva, and her husband, Rev. William Baker, moved back to Barrington Hall to care for her mother, Catherine. After Catherine died, they continued to live there until 1923 when Eva died and left the property to her two grand-daughters, Evelyn and Katharine Simpson. The two women, who never married, wanted to keep the property in the family rather than sell it as the other heirs wanted, and they were able to raise sufficient money to purchase the other shares of the estate. The two sisters were dedicated to preserving the house, although they had minimal funds with which to do it. In 1960 Evelyn died, but Katharine continued to live there until her death in 1995, when the Hall passed to her adopted daughter, Lois Carson. In 2003, when Lois died, it passed to Loisí friend, Sarah Winner.

Sarah embarked on a two-year project to restore the dilapidated property. As much as possible, she had it restored to its original state. Repairs were done using original building techniques, such as making plaster thickened with horsehair. The heart pine floors and walnut doors were all badly in need of refinishing. Restoration also involved the repair and renovation of many of the fixtures and fittings. Although every effort was made for historical accuracy, many necessary improvements were also carried out, which included the installation of central heating and air conditioning, a security system, and updated plumbing and electricity, bathrooms and a new kitchen.

Sarah also had the original furnishings and paintings restored, as well as all of the household and personal items. Very helpful to this effort was a list that Katharine Simpson had made, detailing everything in the house and describing each itemís origin and history.

Now visitors can explore the house and gardens and gain an insight into what it would have been like to live in the house in the 19th century. Visitors enter into the the hall with the stairs leading up to the upper floor which contains a master bedroom and the childrens rooms.

†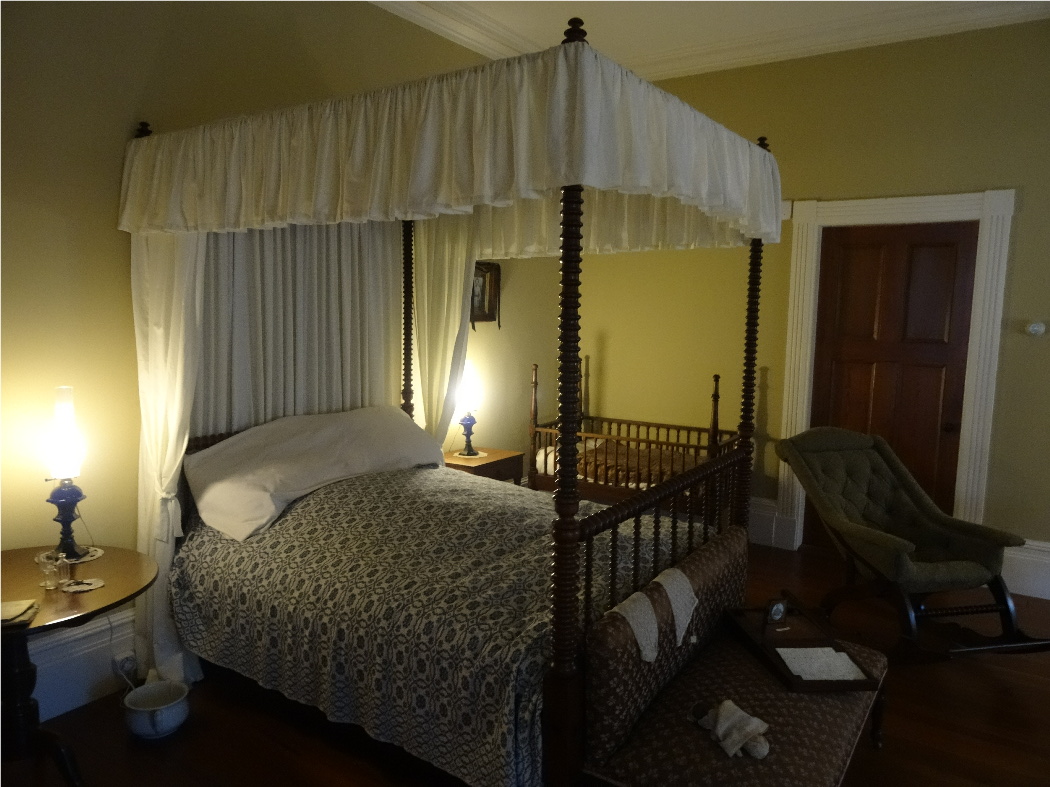 The rooms are displayed fully furnished, with linens on the beds.

†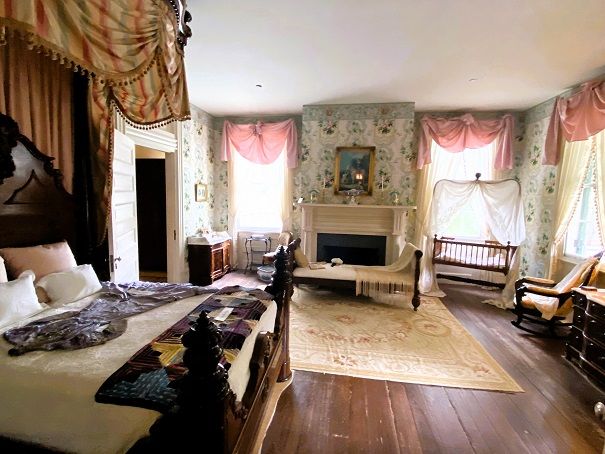 Downstairs are the kitchen, dining room, with c

utlery and crockery set on the dining room table.
†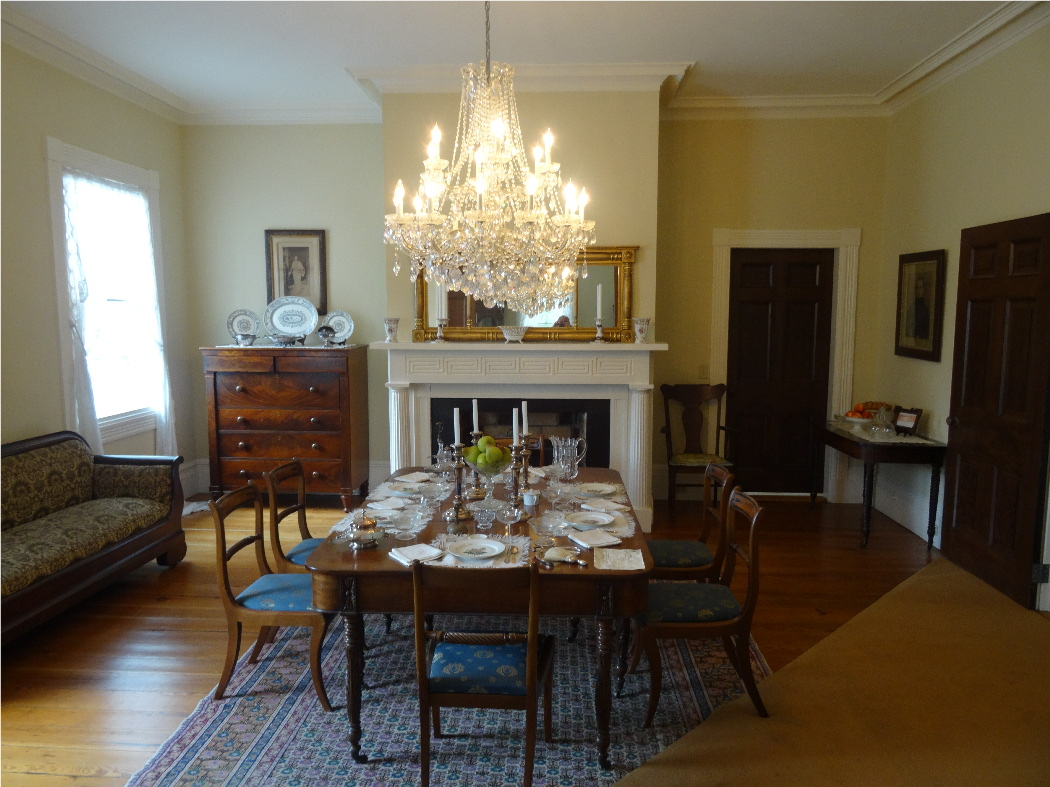 †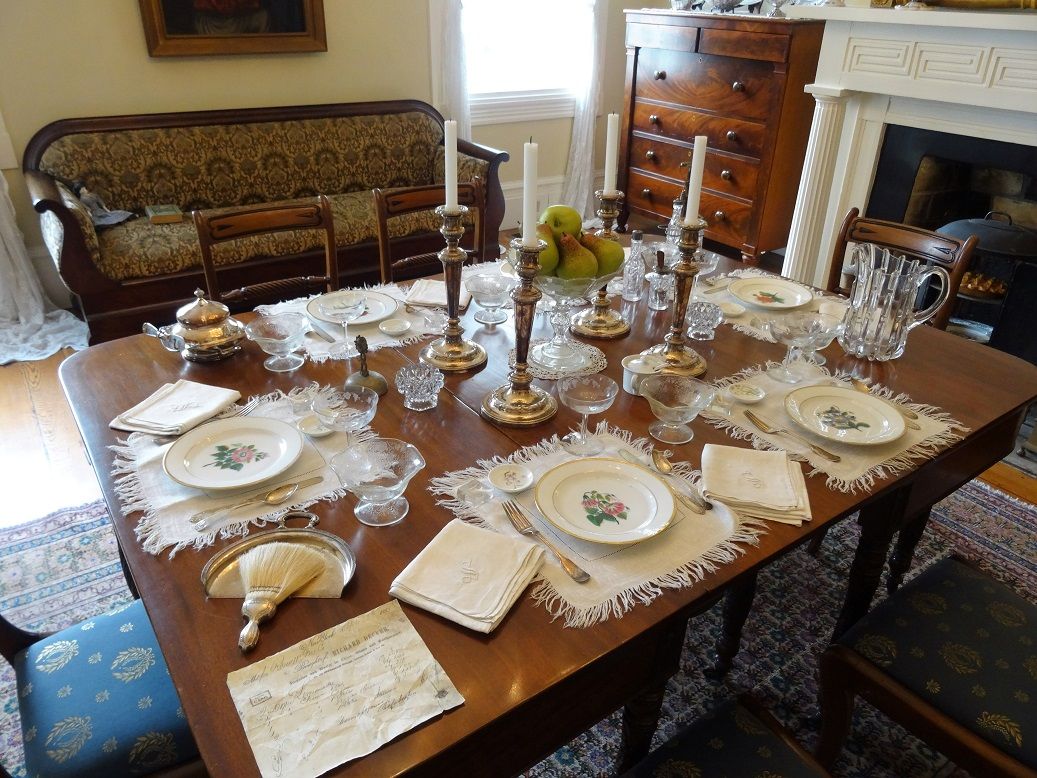 The sitting room contains a piano.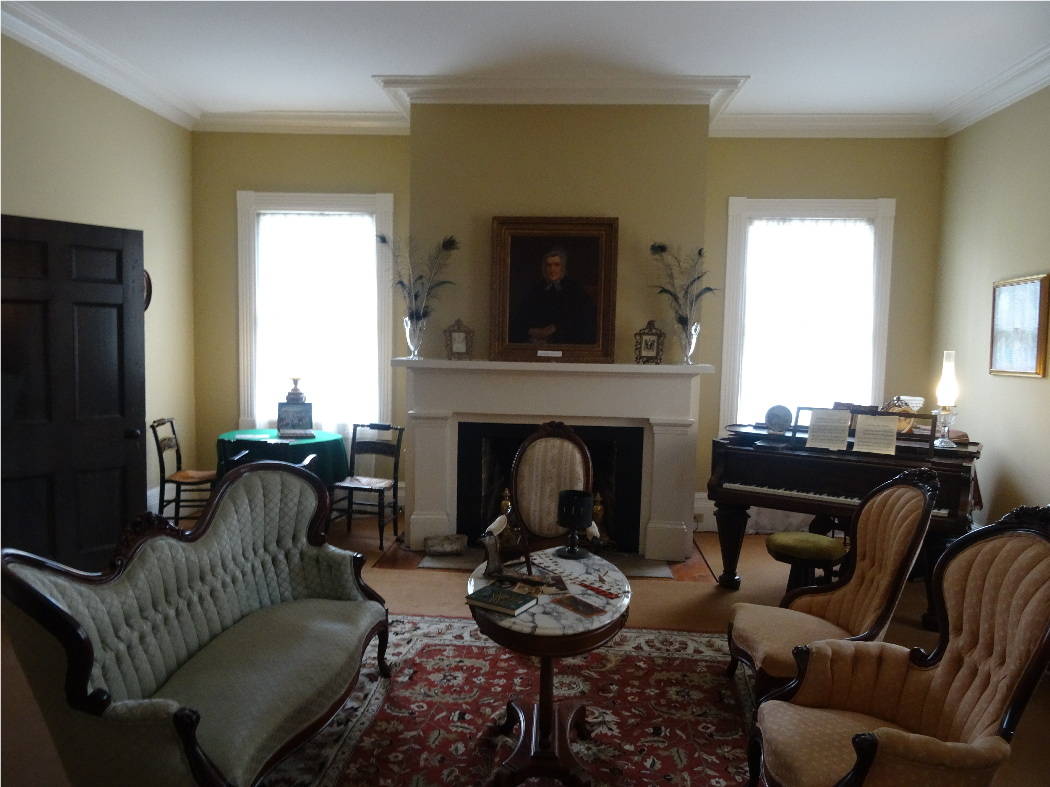 Of particular interest among the artefacts is a picture made from human hair, a craft that was popular after the Civil War.

†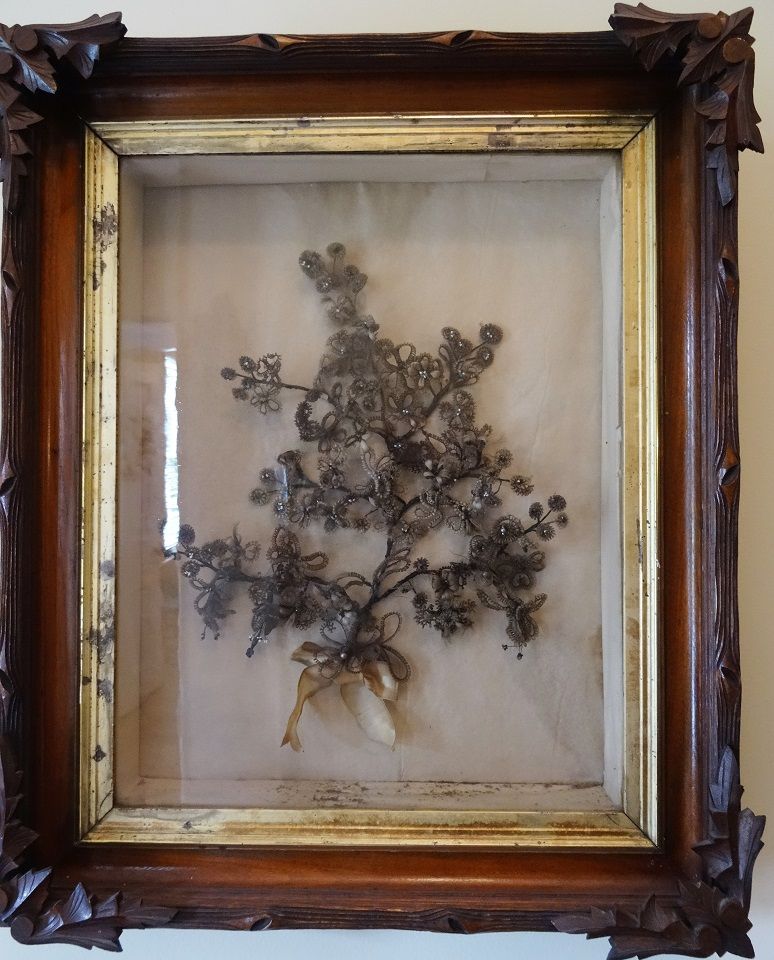 Surrounding the house are original gardens, one of which, the West Garden, was restored in 2011.

†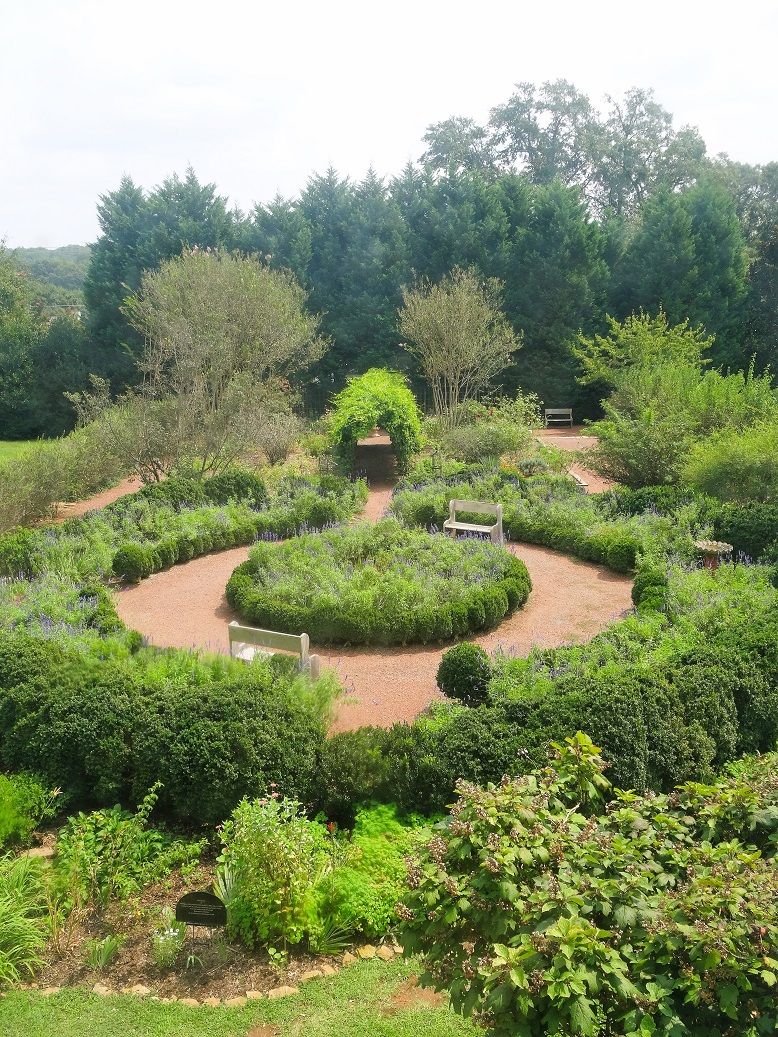 Of the many separate buildings that once existed on the property, the ice house and barn remain.

†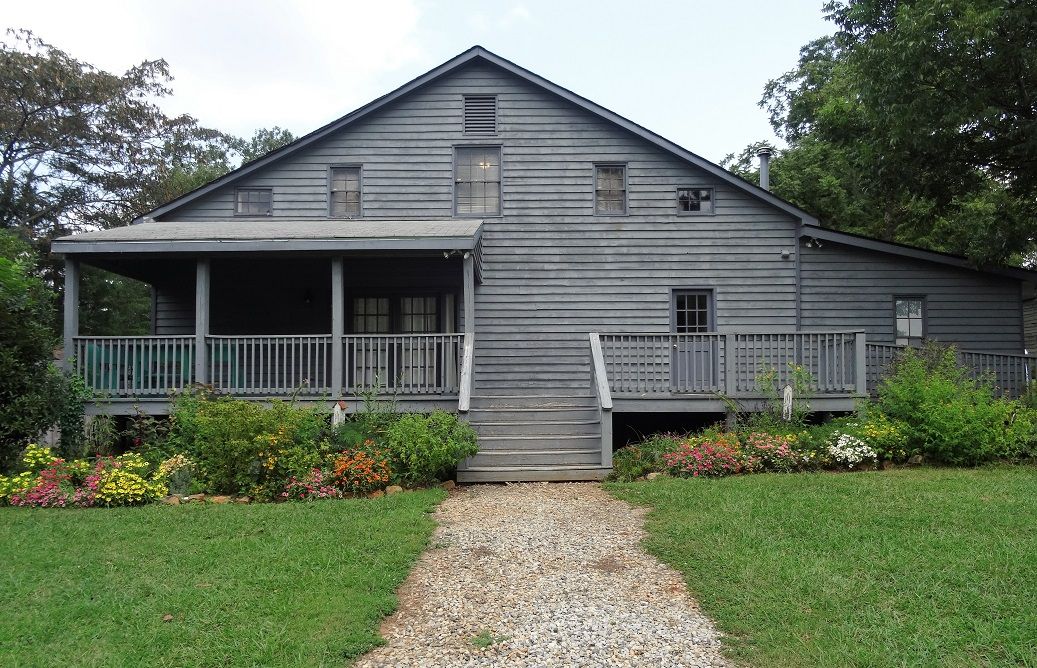 The Ice House consists of three rooms: the household dairy, another room for the storage of ice, and one which was the summer bath house. A trough in the dairy floor, which can still be seen, was filled with well-water and their milk-filled crocks would be placed. There they would be kept cool for the necessary time to enable the cream to rise to the top. This cream would then be churned into butter.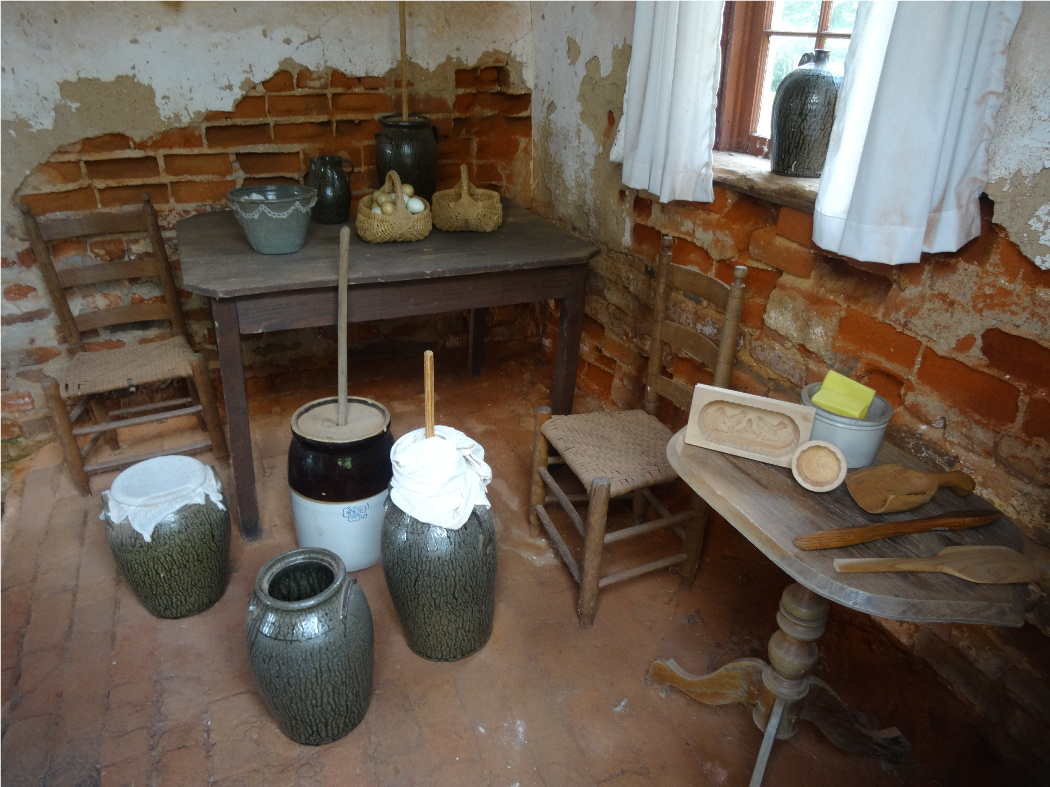 Barrington Hall is listed on the National Register of Historic Places (NRHP), which is the United States Federal government's official list of districts, sites, buildings structures and objects deemed worthy of preservation for their historical significance.

†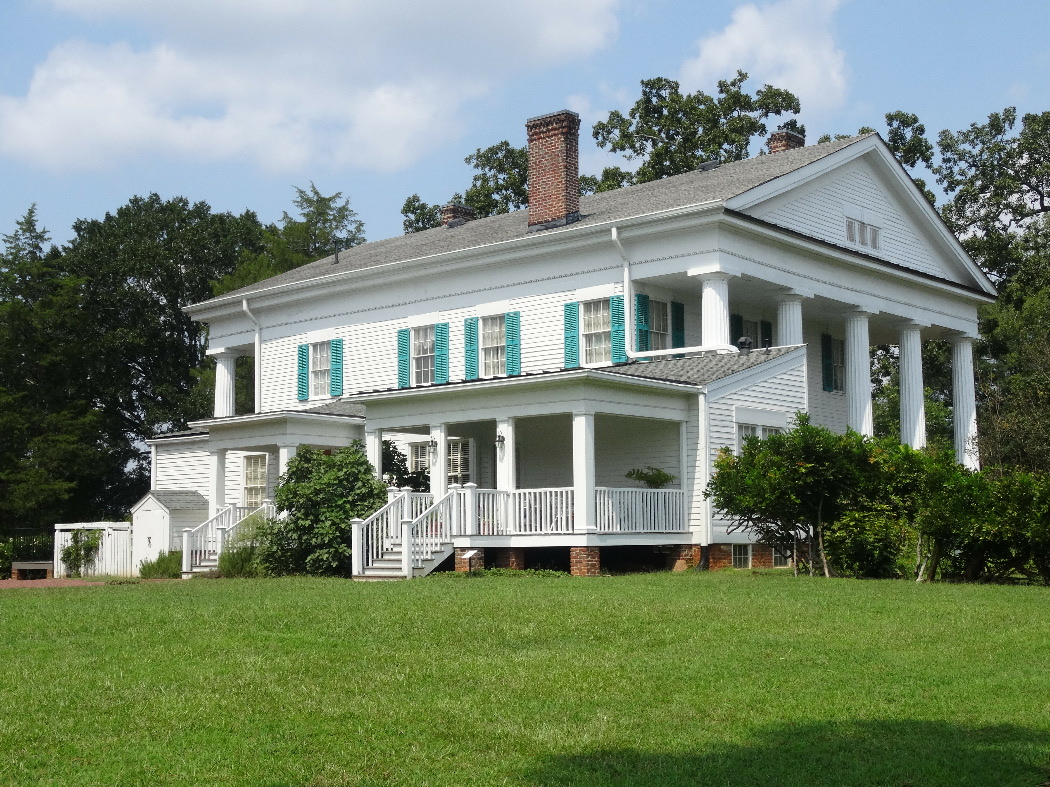 †