Croatia
†
Dubrovnik

†
Dubrovnik Cathedral
†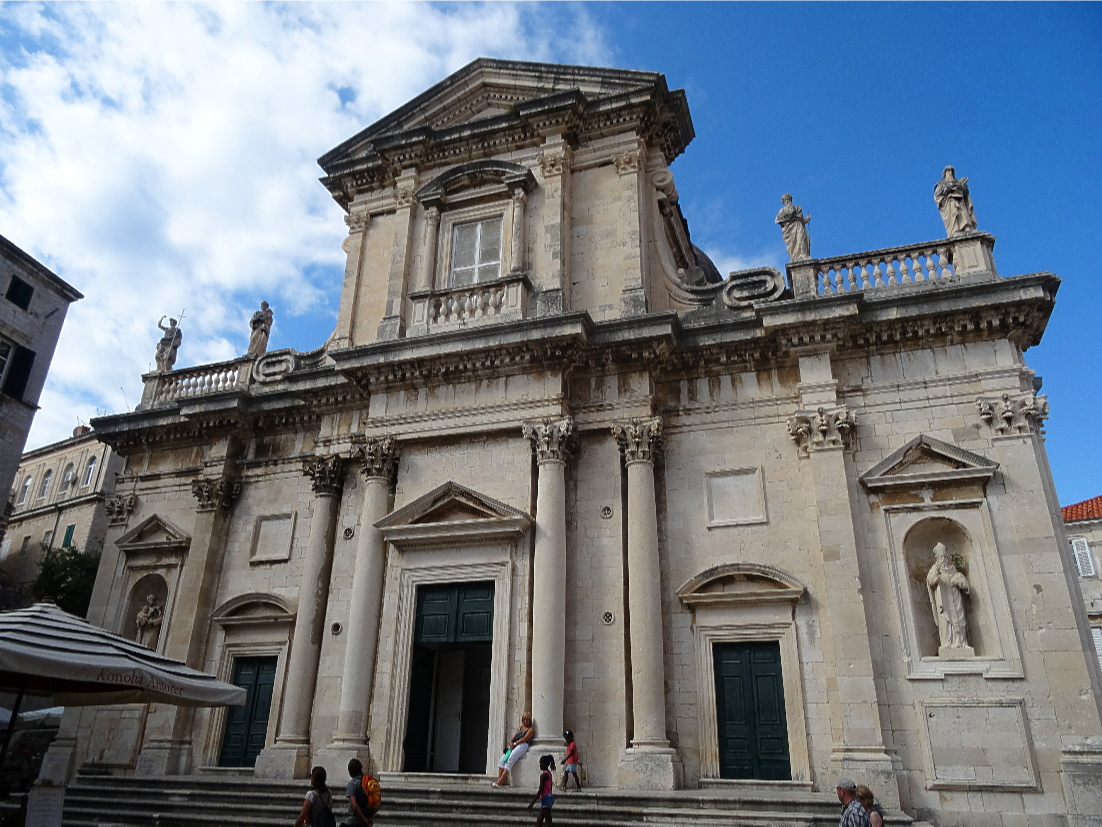 Dubrovnik Cathedral is officially known as the Cathedral of the Assumption of the Virgin Mary, and dates back to the 12th century, although the remains of former cathedrals dating back to the 7th century have been found beneath the current one. Richard the Lionheart is said to have provided the money for its construction as a way of thanking God for his survival following his being shipwrecked off Dubrovnik in 1192 on his return from the Third Crusade. The current cathedral was built between 1673 and 1713, following the previous cathedralís destruction in an earthquake in 1667.
READ MORE
†
---
†
Church of St. Francis
(Franciscan Church)
†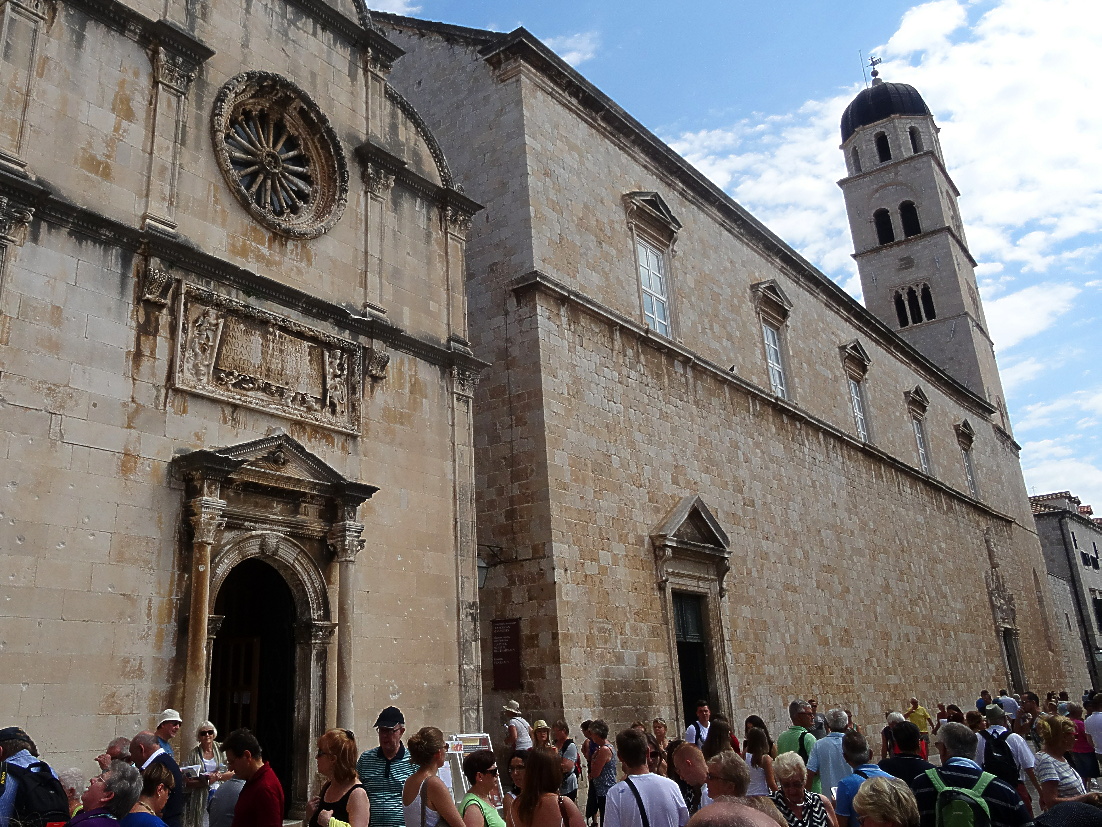 The Church of St Francis with its tall bell tower is part of a complex which also includes a monastery, library and a pharmacy. Located in the main street (Stradun) near the entrance gate, it dates back to the 14th century, although an earlier monastery existed just outside the gate in the 13th century. The church was destroyed in then rebuilt following the great earthquake of 1667.
READ MORE
†
---
†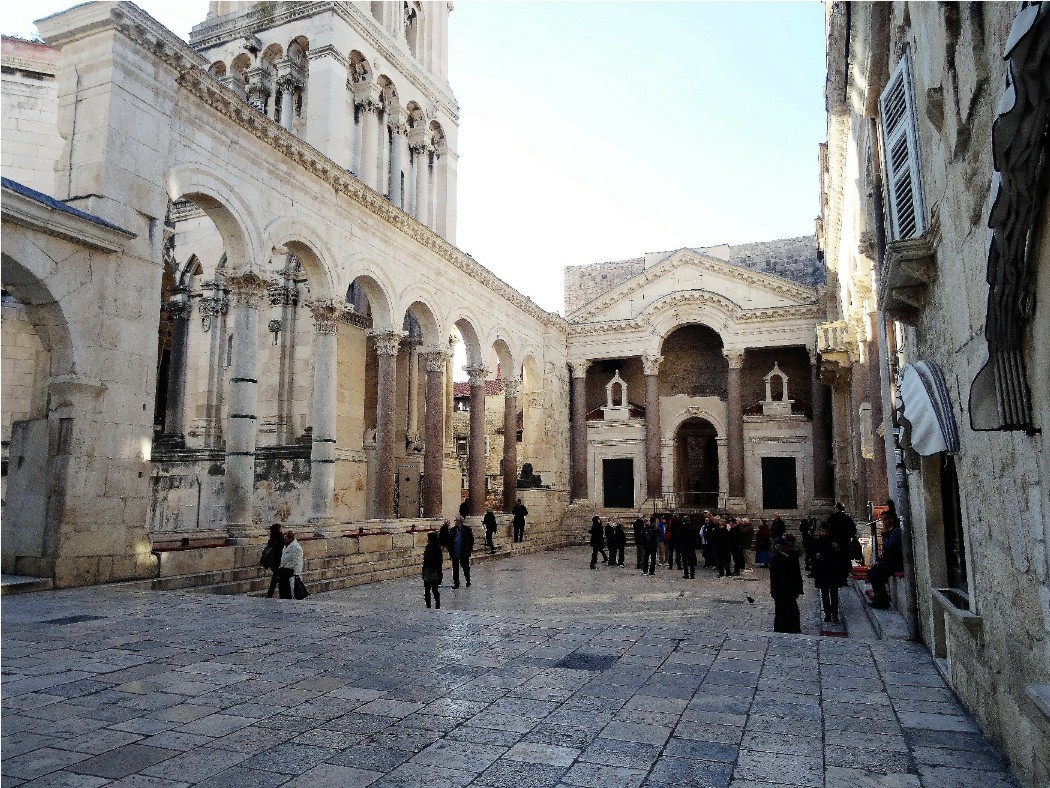 Located in the heart of the city of Split, the palace complex was constructed in preparation for the retirement of Roman Emperor Diocletian in 305 AD. The location was chosen by Diocletian as he was born, and spent his childhood, nearby in the town of Solin. He lived in the palace for the last 10 years of his life dying in 316.
READ MORE
†
†
---
†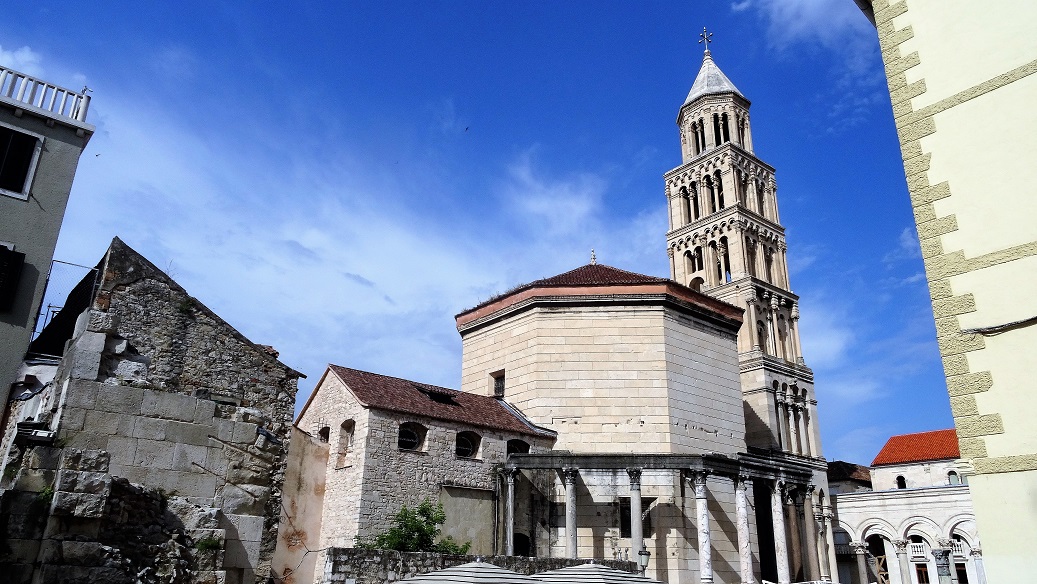 Located in the centre of Diocletianís Palace in the heart of Split, the Cathedral of St Domnius was originally the Mausoleum of the Roman Emperor Diocletian (284-316) who died in Split in 316.
†
Octagonal in plan, the Mausoleum was constructed of large stone blocks to a height of 24 metres. The walls were 2.75 metres thick and it was surrounded by 28 granite and marble columns which were brought from Greek and Egyptian temples. READ MORE
---
Hvar
†
Dominican Monastery and Church of Saint Mark
†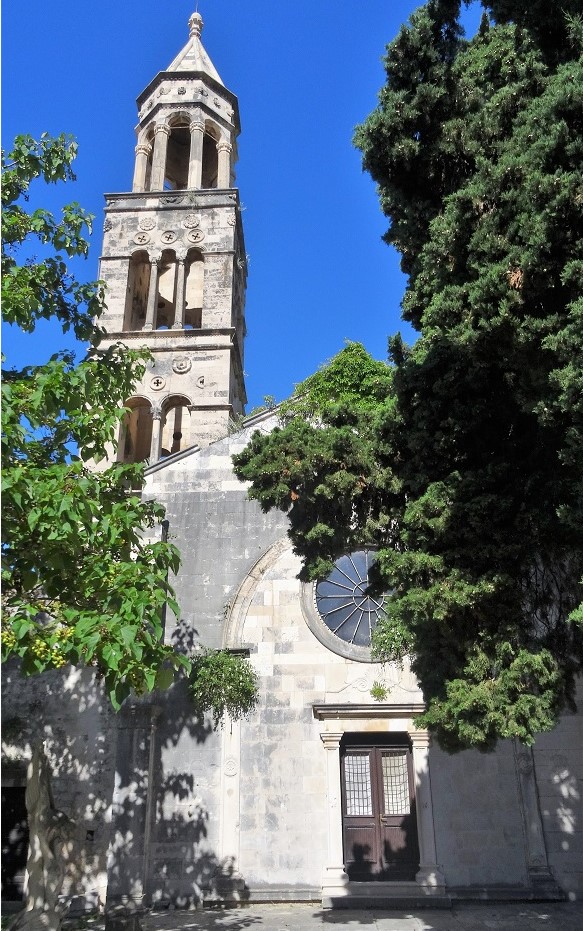 †
The Dominican Monastery and Church of Saint Mark is located near the waterfront and close to St Stevenís Square in the heart of Hvar.
†
From the 13th to the 18th centuries Hvar was part of the Venetian Empire. It was an important naval base and had a strong fortress, encircling town walls, and a protected port. The walls still survive, as do many of the fine houses and public buildings from the Venetian period.READ MORE
†
---
†